GLOBE Teachers: Have You Used the Advanced Teacher's Guide Search Tool? Searching Made Easy!
Feb 11, 2019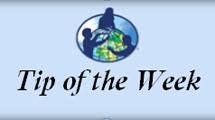 Tip of the Week: The GLOBE Teacher's Guide Search Tool allows you to search the entire Teacher's Guide using several different search parameters.
When you use the tool, you use search parameters including: language (Arabic, Chinese, English, French, Portuguese, Russian, and Spanish) grade level (K-2, 3-5, 6-8, 9-12), time requirement (any time requirement, continuing student activities, one-time, and repeated class activities), standard requirement (any standard, NGSS), documents for investigation, and/or protocol-specific documents.
If you have questions about this effort, send us an email at help@globe.gov.
type: globe-news
News origin: GLOBE Implementation Office