GLOBE Observer on the Lewis and Clark Trail Citizen Science Challenge Runs through 02 September
Aug 13, 2019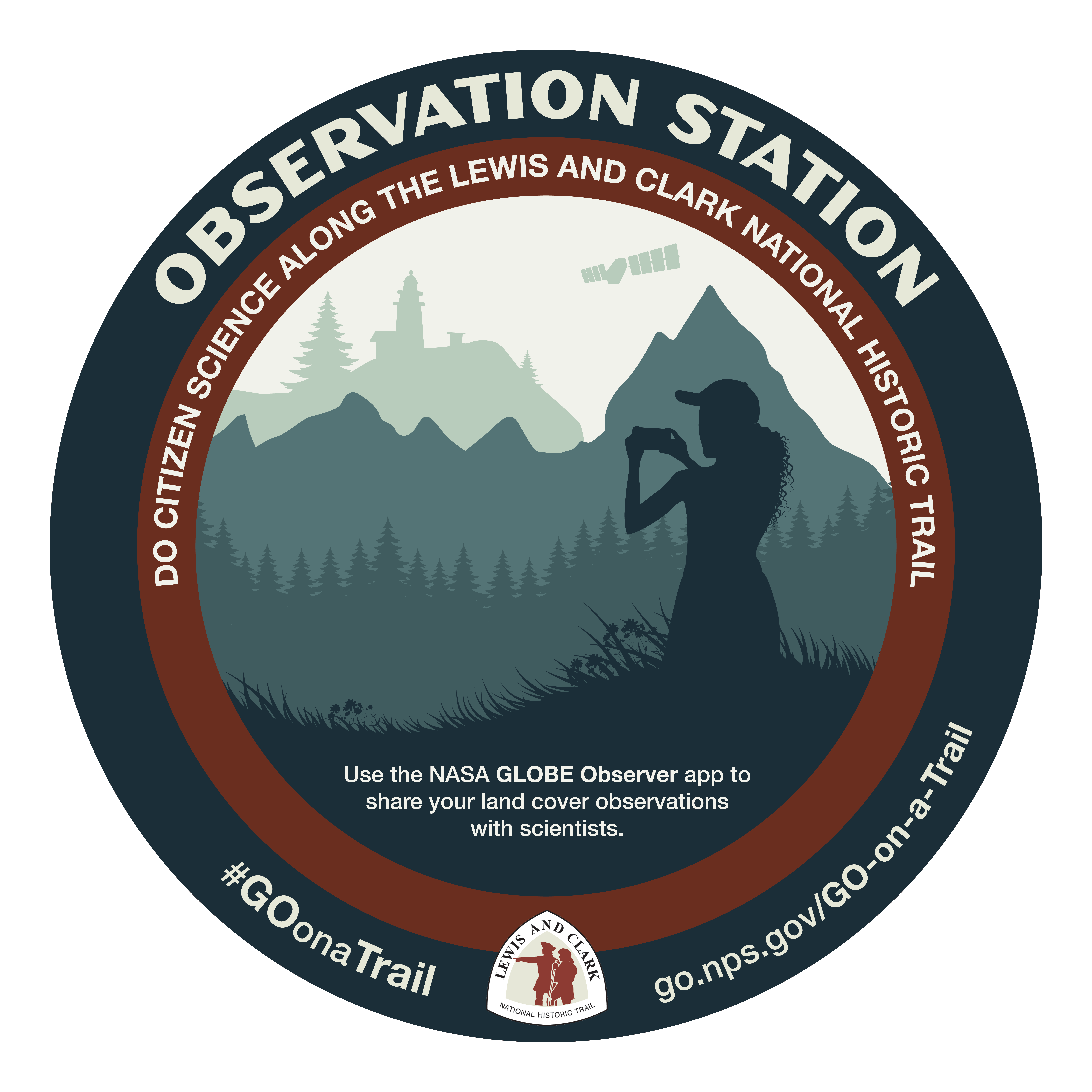 The Lewis and Clark National Historic Trail and NASA GLOBE Observer are challenging visitors to collect land cover observations along the trail between 01 June and 02 September 2019. To participate, simply download the GLOBE Observer App, open the Land Cover tool, and start taking observations to earn points.
Collect Points:
4 Points: Observation Stations – Observation Stations are outdoor stickers located at visitor centers and museums along the trail. (While taking your observation, be sure to capture the station in your "down" photo.) Observations at these stations provide valuable calibration information to scientists.
2 Points: Designated Points – Find designated points along the trail and take observations within the vicinity. Be sure to stay on the trail, and do not enter private property or dangerous areas. (To view a map of these points, click here.) Scientists are particularly interested in studying these areas.
1 Point: Anywhere Along the Trail – Take observations anywhere along the historic and auto trails. There is a 10-km buffer in which you can earn points. The small dots within this area indicate the center of a Moderate Resolution Imaging Spectroradiometer (MODIS) satellite pixel. The closer your observation is to the center, the simpler it is for scientists to compare your observations to satellite data; however, observations anywhere within this area are valuable.
Share Your Observations
Remember to submit your observations on the app in order to earn points. Your observations will be shared with researchers and other citizen scientists. Participants who collect the most points will receive a certificate and prize package.
Remember:
Leave no trace, take only observations.
Go on a trail and stay on it. By staying on marked trails, you are protecting sensitive ecosystems and reducing your risk of coming into contact with dangerous plants and animals.
Respect private property. Please do not trespass while taking observations.
To download the GLOBE Observer App, click here.
To learn more about the challenge, including how to collect points, click here.
To view land cover observations that have already been submitted, click here.
News origin: GLOBE Implementation Office
---
Comments
Please
log-in
to post comments