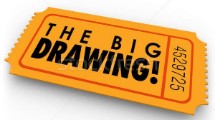 05/15/2019
Stipend Drawing for 2019 IVSS Projects Will be Held on 17 May
On Friday, 17 May (9:30 a.m. MDT/11:30 a.m. EDT/3:30 p.m. UTC), GLOBE will hold a stipend drawing for projects submitted to the 2019 International Virtual Science Symposium (IVSS). Join us HERE to see which projects are selected to receive stipends to assist in attending the Annual Meeting in Detroit, Michigan, USA this July.
>>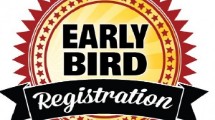 05/15/2019
"Early-bird" Registration for 2019 GLOBE Annual Meeting Ends Today: 15 May!
"Early-bird" (lower-price) registration for the 2019 GLOBE Annual Meeting ends on 15 May! The meeting, which will be held in Detroit, Michigan, USA, will take place from 14-18 July at The Crowne Plaza Detroit Downtown Riverfront Hotel. The Student Experience (16-18 July) will be held at the Howell Nature Center. The deadline to register for the meeting is 01 July. Space is limited, so register soon!
>>