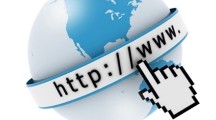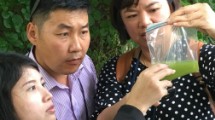 06/21/2019
GISN Member? Have You Read the May 2019 Newsletter Yet?
Are you a member of the GLOBE International STEM Network (GISN)? If so, and if you haven't had a chance already, take a minute and catch up on the latest GISN information – read the May 2019 GISN Newsletter by clicking here!
>>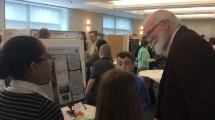 06/21/2019
2019 Northeast/Mid-Atlantic Student Research Symposium Highlights
The Northeast/Mid-Atlantic U.S. GLOBE Student Research Symposium (SRS) took place on 31 May through 01 June 2019. The event was hosted by the Boston University Mission Earth Team at Boston University, Boston,Massachusetts. Seventy-nine students and 20 GLOBE teachers attended, with the students presenting a total of 38 GLOBE research projects in a poster presentation session. Student projects were reviewed both by their peers and by local scientists.
>>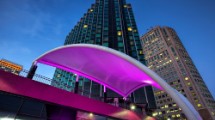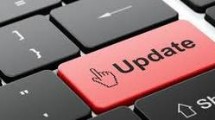 06/19/2019
Tech Update June 2019
In May and June 2019 our technology team completed development and launched GLOBE Teams and school referral codes.
>>