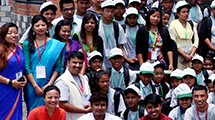 07/19/2017
National Child Club Conference in Nepal
During the conference the students learned how they can take part in practical science and how to view and analyze data collected from around the world.
>>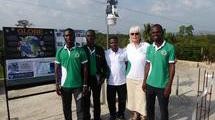 01/26/2017
GLOBE Weather Station Installed During Teacher Training in Ghana
Heyne-Mudrich brought a new weather station to the Westphalian Senior High School in Oyoko, Ghana. (This weather station was sponsored by the Gymnasium Schloß Neuhaus in Paderborn, Germany.) The weather station was successfully installed on the roof of the school's new laboratories.
>>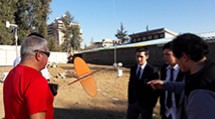 01/11/2017
Conducting Atmospheric Experiments and Raising Awareness in Chile
The meterological campaign conducted by Professor Nicolás Huneeus Ph.D involved a cycle of measurements at three sites in Santiago, Chile to record the standard environmental parameters of temperature, atmospheric pressure, relative humidity, wind, and wind direction.
>>