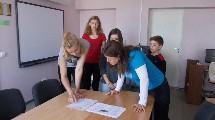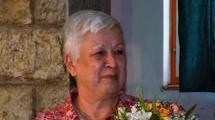 04/17/2017
Mira Hrvatin -- STEM Stories: GLOBE Croatia
Mira Hrvatin joined the GLOBE Program back in 1998. Hrvatin and her students' study initiated changes on both the local and national scale. In 2007, a Law on Protection Against Light Pollution was passed by the Croatian Parliament.
>>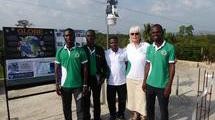 01/26/2017
GLOBE Weather Station Installed During Teacher Training in Ghana
Heyne-Mudrich brought a new weather station to the Westphalian Senior High School in Oyoko, Ghana. (This weather station was sponsored by the Gymnasium Schloß Neuhaus in Paderborn, Germany.) The weather station was successfully installed on the roof of the school's new laboratories.
>>