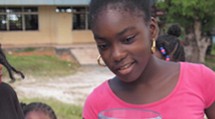 02/15/2017
Educating Students in Suriname: GLOBE Atmosphere Protocol
GHFS presented on and educated the children in the GLOBE Atmosphere Protocol. Their aim was to provide the villagers of Brownsweg a better understanding of the Earth's climate. The students participated by taking weather station measurements, making rain gauges and thermometers from plastic bottles, art-inspired projects on clouds, and doing data entry on the GLOBE website.
>>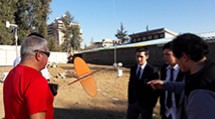 01/11/2017
Conducting Atmospheric Experiments and Raising Awareness in Chile
The meterological campaign conducted by Professor Nicolás Huneeus Ph.D involved a cycle of measurements at three sites in Santiago, Chile to record the standard environmental parameters of temperature, atmospheric pressure, relative humidity, wind, and wind direction.
>>