Weather differentiation between urban and rural regions
Student(s):Jerom Haring Rafal van der Wal Teun Heijne
Grade Level:Secondary School (grades 9-12, ages 14-18)
Contributors:
Report Type(s):International Virtual Science Symposium Report
Protocols:Precipitation, Air Temperature, Water Vapor, Wind, Relative Humidity
Optional Badges:
Language(s):
Date Submitted:04/10/2019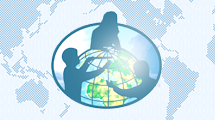 In this project we triend to find out what the landscape has for effect on the weather circumstances and how this is caused. Take for example the temperature. We measured the temperature at two different places over a period of time, trying to find a difference between the two places. When we saw the difference, we tried to figure out why that difference was there.
Comments