Zadar rainy autumn
Student(s):Lucija Orlović, Božena Kožul, Gabriela Marinović
Grade Level:Secondary School (grades 9-12, ages 14-18)
Contributors:Marina Sambolek, prof.
Report Type(s):Standard Research Report
Protocols:Air Temperature, Clouds, Precipitation
Language(s):
Date Submitted:05/01/2018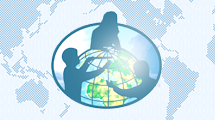 We compared the amount of precipitation, cloudiness and air temperature in the autumn of 2017 with autumn of 2016, and the precipitation and air temperature were compared with the multi-year averages (1981 - 2015). We investigated whether the September of 2017 was the rainiest month in the measurement history. We conclude that the fall of 2017 is the rainiest in the last 37 years and September 2017 the rainiest month in the history of measurement according to the DHMZ confirm the precipitation opportunities that Zadar places in extreme rainy due to the deviation from the multi-year average by 470%.
Comments