Earth as a System Overview - Teachers Guide
Earth as a System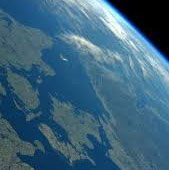 ​​​​​
The measurements of The GLOBE Program provide students with the means to begin this exploration for themselves. GLOBE students aid in the understanding of how Earth functions as a system through data collection and student research.

Phenology, the study of living organisms' response to seasonal changes in their environment, is a key component of the Earth as a System investigation. Changes in the length of the growing season, the period between green-up and senescence, may be an indication of global climate change.
Students and scientists investigate phenology and other Earth system connections through the collection of data using measurement protocols and using instruments which meet certain specifications in order to ensure that data are comparable. Learning activities aid in the understanding of important scientific concepts, the understanding of data and data collection methodologies. The Investigation appendix contains data sheets for all Earth system protocols and a glossary of terms.
The GLOBE Earth as a system investigation is available in the six United Nations languages (select any of the following links to open the corresponding document): Arabic (2005 edition), Chinese (1997 edition), French (2005 edition), Russian (1997 edition), and Spanish (2005 edition).
General Earth As a System Documents