Earth Day 2017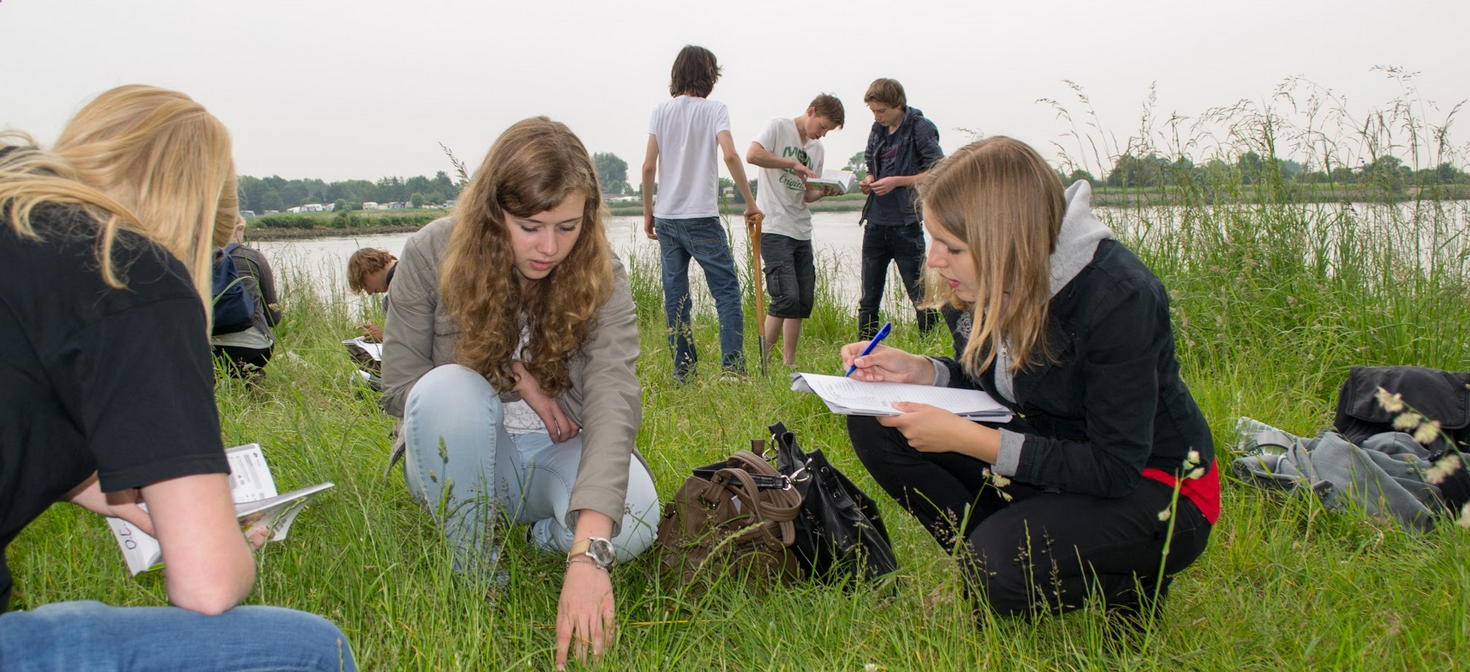 Every day is Earth Day at GLOBE and every year, on 22 April, the whole world celebrates with us!
Here, at the GLOBE Implementation Office we invite you to participate in a number of events in celebration of Earth Day.
Earth Day Live YouTube Broadcast. Earth Day falls on a weekend this year, so the GLOBE Implementation Office (GIO) will provide a live Earth Day YouTube Broadcast on Friday 21 April. This year we want to celebrate the occasion by sharing the work that is being done by GLOBE teachers and students throughout the world. Word is out, but if you missed it... GLOBE teachers have been invited to submit a short 2 - 3 minute video in which they show how GLOBE is implemented in their classrooms and invite students to express, in a few words, how GLOBE has influenced their awareness of their environment and their interest in Earth Science. Each Regional Office is currently busy selecting one video to represent their region and these videos will be shown on the Earth Day Live YouTube broadcast.
to tune in to the GLOBE Earth Day Live YouTube Broadcast
on Friday, 21 April 2017
9:00 AM Mountain Daylight Time (MDT) / 3:00 PM UTC
A Day of Cloud Observations.

Are you looking for ideas to celebrate Earth Day 2017? How about participating in GLOBE's Day of Cloud Observations? You can use the GLOBE Observer app or GLOBE's enhanced Cloud Protocol to make your observations. Help us achieve a surge in cloud observation data reported to the GLOBE database on Earth Day!

U.S. GLOBE partners and teachers, you might consider reaching out to a library in your area that has registered to host an Earth Day event. For Earth Day 2017, almost 100 libraries across the U.S. have registered to do Earth Day programs related to weather and clouds, using GLOBE Observer to do cloud observations. The 2017 Earth Day event is part of the NASA@ My Library project led by the Space Sciences Institute (SSI), a part of the NASA Earth Science Education Collaborative along with IGES and the GLOBE Implementation Office (GIO). You can see the latest list of registered libraries and their preliminary plans at: https://drive.google.com/open?id=1aNwys06iydx0KUSu1Yd3G0cR5iI&usp=sharing

Learn more about the NASA @My Library Earth Day collaboration using GLOBE Observer, including resources to support library programs at: http://www.starnetlibraries.org/earth-day/.

NASA Earth Right Now global Earth Day project. Find details for international participation here.
The GLOBE - Earth Day Connection: A Little Bit of History
It was Earth Day 1994 when plans were announced for a new program called GLOBE, to create a worldwide network of students working with educators and scientists to learn about their environment, take measurements of key indicators of the Earth system, and share their results, research and experiences. One year later, Earth Day 1995 marked the official beginning of operations for The GLOBE Program and now, more than 2 decades later, GLOBE has grown into a vibrant community throughout the entire world.
You can understand why Earth Day is such a significant day for The GLOBE Program.
Please celebrate with us!