How Can You Celebrate National Reading Month (March)? Read this Blog for Ideas!
mar 09, 2018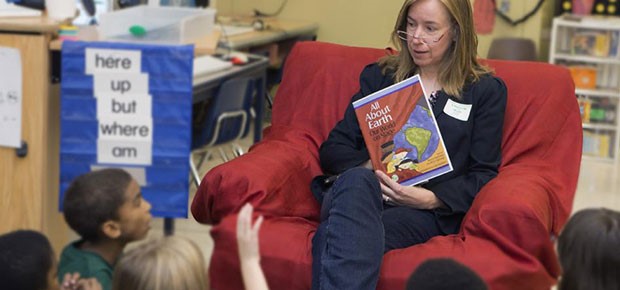 Did you know that March is National Reading Month in the United States? Read the blog "Celebrate National Reading Month!" recently posted by Theresa Schwerin (NASA Goddard Space Flight Center) – and discover ways NASA and GLOBE reading materials can be used anytime!
Have you been keeping up with what's going on in the GLOBE community? A great place to start is the Community Blog! As a vital part of the GLOBE community, you are cordially invited to blog on the GLOBE website. Respectfully voice your opinion, ask questions, share tips and tidbits – and make meaningful connections with members of the community today!
The GLOBE Community Support Team (CST) has recorded a demonstration video on how to create a blog post, including how to add images and "tags" to your text. Simply click on the following link or visit: https://www.youtube.com/watch?v=Nwu7DaSJMgY If you prefer, you can follow along with the set of instructions by clicking here.
type: globe-news
News origin: GLOBE Implementation Office