Teachers: Want to Bring Ocean Science, Conservation, and Stewardship into Your Classroom? NOAA Has Tips and Resources For You
sep 05, 2019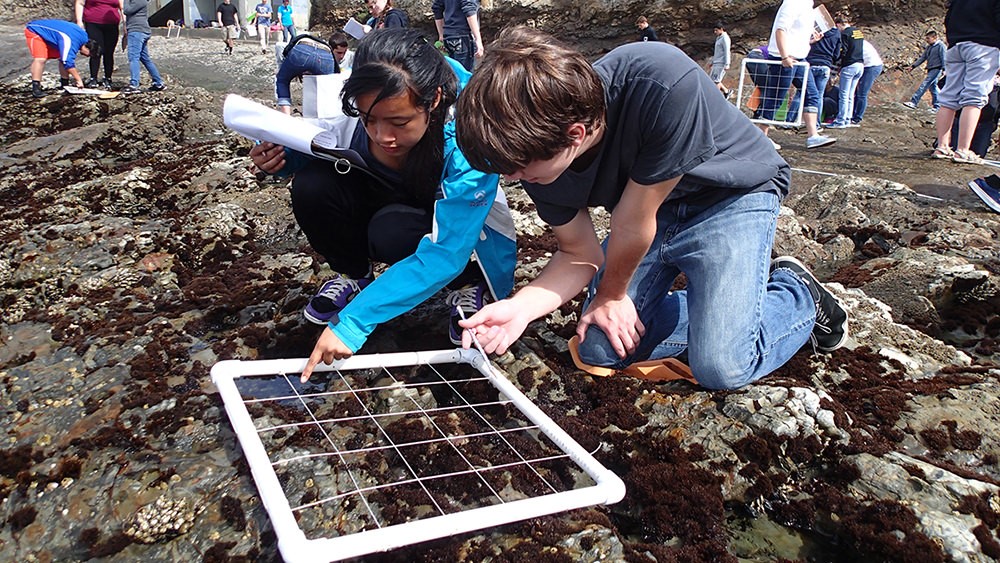 Teachers, if you have an interest in bringing ocean science, conservation, and stewardship into your classroom, the U.S. National Oceanic and Atmospheric Administration (NOAA) has tips for you!
These tips and resources include:
"Microplastics or rocky intertidal monitoring? You pick" – The Marine Debris Monitoring Toolkit for Educators is designed to assist teachers in educating their students about marine debris and involving them in marine debris research and outreach. Using the toolkit, students conduct marine debris surveys and can enter their data into a national database, analyze monitoring results, and become involved in marine debris stewardship within their communities. You picked rocky intertidal monitoring? Then join the LiMPETS network, which is a youth-based citizen science program that monitors the coastal ecosystems of California and helps youth develop a scientific understanding of the ocean.
"Virtual professional development" – The National Marine Sanctuaries Webinar Series provides educators with educational and scientific expertise, resources, and training to support ocean and climate literacy in the classroom. Don't see an upcoming topic that piques your interest? Then check out the archives to explore a wide variety of ocean science, resource protection, and conservation webinars.
"On the water professional development" – Teachers can enrich their classroom curricula with a depth of understanding made possible by living and working side-by-side, day and night, with those who contribute to the world's body of scientific knowledge. Learn more about the NOAA Teacher at Sea program.
"Bring NOAA data into your classroom" – The NOAA Ocean Data Education (NODE) project has developed curriculum for grades 5-8. This curriculum is designed to help teachers and students use real scientific data from NOAA to explore dynamic Earth processes and understand the impact of environmental events on a regional or global scale. You can also dive deep into other NOAA data resources for educators here.
"Excite your students with marine technology" – Support science, technology, engineering, and math (STEM) through hands-on workshops where teachers and students build their own remotely operated vehicle (ROV) from PVC pipe and other materials while learning about ROV technology and its applications.
"Explore Sanctuaries Live" – Your classroom can explore national marine sanctuaries live with real-time video and communication feeds from underwater and through live ship-to-shore interactions. Learn more about how NOAA has partnered with Ocean Exploration Trust, Woods Hole Oceanographic Institution, and Global Foundation for Ocean Exploration to bring the mysteries of the deep to teachers and students in real-time.
To read about these, and other projects (including related tips and resources), click here.
type: globe-news
News origin: GLOBE Implementation Office