Updated Dates/Locations for the 2019 U.S. Regional Student Research Symposia
nov 19, 2018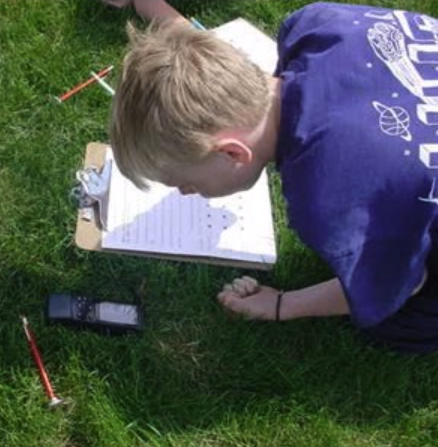 U.S. GLOBE Community: The dates and locations of the six regional Student Research Symposia (SRS) have been updated!
The 2019 SRS will give students (grades 5-12) from across the United States the opportunity to come together, face-to-face, and share the results of their field investigations using GLOBE protocols (or data from the GLOBE database) with peers and professional scientists. The SRS will enable students to learn from each other, receive feedback on their research, and explore STEM careers.
The schedule for the 2109 SRS: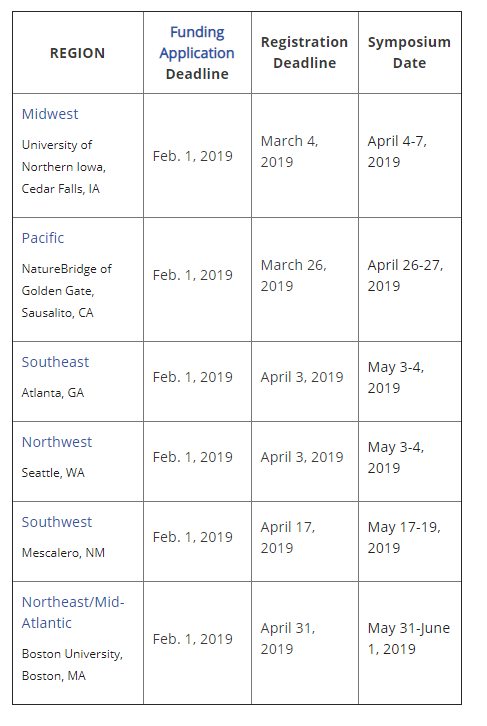 Learn More
How is the SRS different than a Science Fair? Watch this two-minute video, "What is a Research Symposium?" and find out!
Why would you want to participate in a SRS? Check out this flyer, which explains it all! (Share with school boards, administrations, parents, and colleagues!)
Attend a Watercooler Meet-up
Join the U.S. GLOBE Professional Learning Community (PLC) and share how you use GLOBE with your students during a virtual teacher watercooler meet-up. Watercoolers are a casual, collaborative, and supportive environment. They are scheduled once a month throughout the academic year. Sign up here to share your story with other GLOBE teachers in a 20-minute slot!
Subscribe to the SRS Mailing List
Need additional SRS information? Subscribe to the SRS mailing list to learn about upcoming webinars, deadlines, and other pertinent information.
Request Teacher Travel Support
U.S. teachers may apply for travel funding support through this Funding Application. The Funding Application Deadline is 01 February 2019. For more information and eligibility, see the Logistics page
Ask Questions
Use the SRS Teacher Hotline to ask questions about the research process or SRS.
Bookmark this Page!
For more information on how to participate, including FAQs, student/teacher resources, rubrics, logistics, and archived information, click here!
type: globe-news
News origin: GLOBE Implementation Office