GLOBE Community: Submitting a Report for the 2019 IVSS? Make Sure You Check the Correct Box!
Apr 01, 2019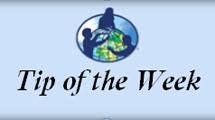 Tip of the Week: Are you submitting a report for the 2019 International Virtual Science Symposium (IVSS)? Then you will want to make sure that you check the correct box in the "Type of Student Report" section of the Upload Tool!
You can select multiple report options; however, if you do not indicate that your report is an 2019 IVSS report, it will not be judged with the other IVSS reports!
To learn more about the 2019 IVSS, (including instructions, rubrics and badges, FAQs, judges, and shareable images) click here!
News origin: GLOBE Implementation Office
---
Comments
Please
log-in
to post comments