GLOBE Teachers: Looking for a Research Project for the IVSS? Consider the 2017 Total Solar Eclipse Data Set!
Jan 30, 2018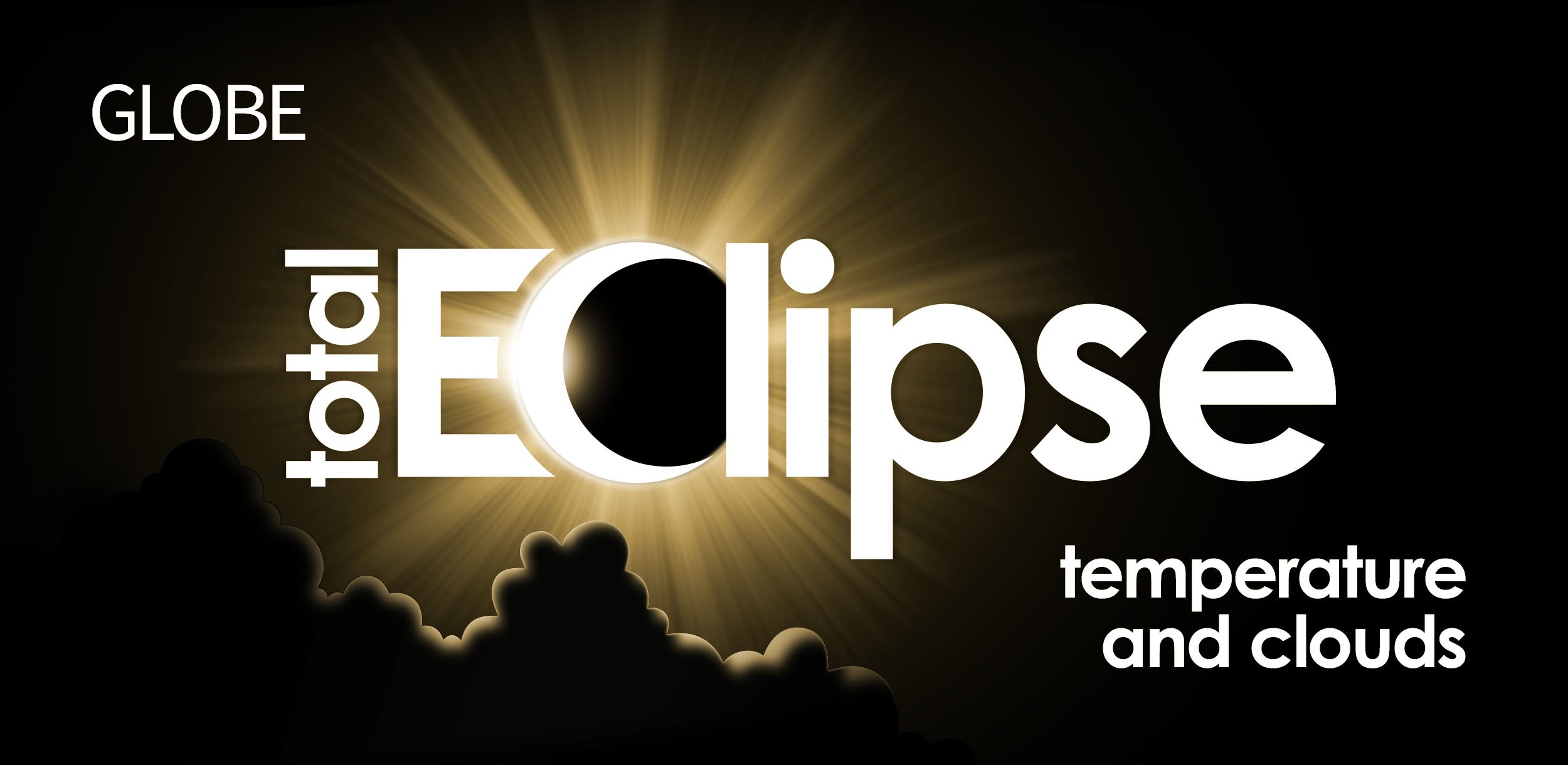 GLOBE Teachers: Are you and your students looking for a last-minute idea for a research project for the GLOBE 2018 International Virtual Science Symposium (IVSS)? Or just some interesting data to explore? Then you might want to consider the 2017 Total Solar Eclipse data set!
On 21 August 2017, over 10,000 observers (those in the path of totality and those experiencing a partial eclipse) collected over 80,000 air temperature measurements and nearly 20,000 cloud observations. Which locations saw the biggest temperature drop during the eclipse? How did the change in temperature vary based on how far from totality the observer was? Did places that were cloudy have more or less temperature change than places with clear skies? Were high temperatures that day different than the long-term averages? These questions and more await your investigation!
To lean more, and to see example graphs and tips and tricks for accessing the data here, click here (observer.globe.gov/eclipse-data-analysis). As an extra incentive, if you submit a report that includes data from the eclipse, you will receive a special "Eclipse Data Analysis" virtual badge from the GLOBE Observer team! (Please note, this is separate from the badges awarded as part of the IVSS rubric.)
To learn more about the 2018 IVSS, click here.
News origin: GLOBE Implementation Office
---
Comments
Please
log-in
to post comments