Join the ENSO Phase III Science and Research Webinar "Connections and Collaboration"on 08 March
Mar 07, 2018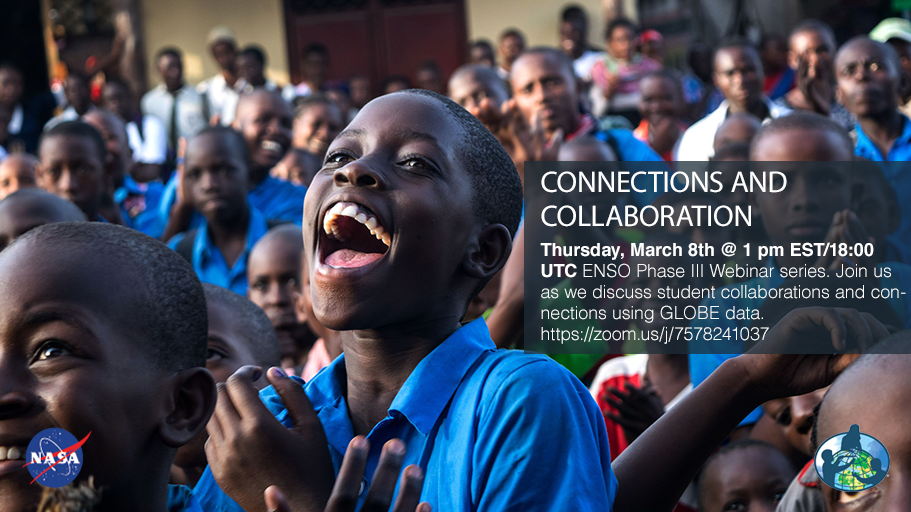 On Thursday, 08 March (1:00 p.m. EST/18:00 UTC) join the Phase III GLOBE ENSO (El Niño Southern Oscillation) Student Research Campaign Science and Research Webinar: "Connections and Collaboration."
During this webinar, participants will hear from GLOBE students who work with Mrs. Audra Edwards in Hawkins, Texas, USA, and from two groups of GLOBE students in Nigeria. Dr. Oluwafemi and his students will join us from Jos, Central, Nigeria; and Dr. A.S Akinwumiju and his students will join in from the southwestern part of Nigeria. These students will give participants a glimpse of what their school looks like, a few pictures of their local environment, and then they will share information on how they have used GLOBE protocols to learn about water in their environment this year.
To join this webinar, click here (https://zoom.us/j/7578241037).
To learn more about Phase III of the ENSO Student Research Campaign, click here. To receive emails and webinar announcements, click here.
News origin: GLOBE Implementation Office
---
Comments
Please
log-in
to post comments