New Aerosols (Atmosphere) eTraining – GLOBE Training Made Easy!
Mar 21, 2018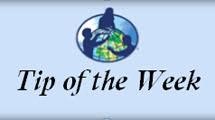 Tip of the Week: The GLOBE Program is pleased to announce that a new "Protocol Training Aerosols" is now live! Aerosols are mixtures of liquid or solid particles in a gas. Despite their small size, aerosols have a significant impact on climate and health.
This new eTraining module (which is offered as part of the GLOBE atmosphere protocol area) describes how to measure aerosol optical thickness (AOT) using one of two instrument options (GLOBE Sun Photometer or Calitoo). After completing this module (the learning objectives), teachers will be able to:
describe what aerosols are and what AOT measurements mean;
list reasons why it is important to collect measurements of AOT; and
identify appropriate conditions and locations to take AOT measurements.
Teachers will also learn how to understand their collected data and how to report the data to GLOBE. Teachers will also be able to connect with additional resources to assist in the process of learning about aerosols.
The GLOBE eTraining Program offers teachers a powerful portal where they can access the training materials they need to lead a classroom in data collection and lab procedures associated with a GLOBE protocol, and an introduction to the GLOBE community. There are now 48 eTraining modules available (including modules introducing The GLOBE Program and covering all four protocol areas – Atmosphere, Biosphere, Hydrosphere, and Pedosphere).
To check out this new protocol, click here.
To learn more about GLOBE eTraining, click here.
News origin: GLOBE Implementation Office
---
Comments
Please
log-in
to post comments