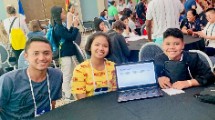 02/28/2020
2020 GLOBE International Virtual Science Symposium Reports Due 10 March!
Planning on participating in the 2020 GLOBE International Virtual Science Symposium(IVSS)? Reports are due 10 March! The IVSS is an exciting way for students from all over the world to showcase their hard work. With GLOBE, students learn the practices of science through hands-on investigations in their own communities, sparking their curiosity and interest in science. This often leads to inquiries that help solve real-world problems and further understanding of our global environment.
>>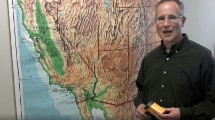 02/28/2020
March GLOBE Urban Heat Island Effect-Surface Temperature Student Research Campaign About the Begin!
The March Urban Heat Island Effect (UHIE)-Surface Temperature Field Campaign is just about to begin! It is time once again to collect observations of surface temperature, clouds, and snow – and add to the extensive data set that students and scientists, including Dr. Czajkowski (Director of the Geographic Information Science and Applied Geographics Lab at the University of Toledo, Ohio, USA) can use to study the urban heat island effect. Whether you are at an urban school, suburban school, or rural school, your observations are vital to this campaign.
>>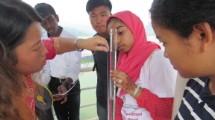 02/28/2020
Join the GLOBE Water Bodies Intensive Observation Period (23 March-17 April) Informational Webinar on 03 March
There will be an informational, pre-IOP, webinar on Tuesday, 03 March, at 10:00 EST (3:00 p.m. UTC). The webinar will include: an overview of the IOP by GLOBE Africa Regional Coordination Office Director Mark Brettenny; a discussion of the IOP protocols by Dr. Francis Wasswa Nsubugwa; a discussion of the United Nations Environment Programme (UNEP) and IOP alignment with the United Nations' Sustainable Development Goals (SDGs) by Killian Christ; a discussion of IVSS research possibilities by Dr. Becky Boger; and a discussion regarding increasing participation and encouraging collaboration by Rogeline Brettenny.
>>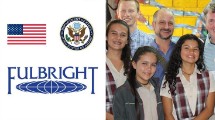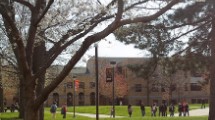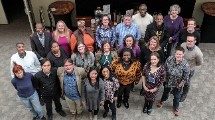 02/26/2020
GLOBE Implementation Office Hosts First Community Diversity, Equity, and Inclusion Task Force Meeting in Boulder, Colorado, USA
From 18-21 February, the GLOBE Implementation Office (GIO) hosted the first community Diversity, Equity, and Inclusion Task Force Meeting in Boulder, Colorado, USA. Community members from Argentina, Columbia, Croatia, Ghana, the Philippines, and the United States attended the event.
>>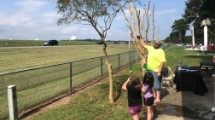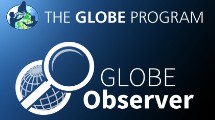 02/26/2020
Analysis-ready GLOBE Datasets Available on the GLOBE Observer Website
GLOBE Community: Did you know that there are now curated, analysis-ready GLOBE datasets posted on the website? These are subsets of GLOBE data that have been post-processed by a scientist on the GLOBE team, which are are being made available for broader use by the community.
>>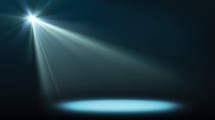 02/26/2020
Share How GLOBE Has Impacted You in the New "Community Spotlight" Feature!
GLOBE would like to place a "spotlight" on you and your "GLOBE Story." The goal is to share the stories of how working with GLOBE has impacted you – in your learning endeavors, classroom activities, scientific research, environmental observations, STEM career, and your overall journey of life.
>>