GLOBE Estonia Celebrates 20 Years
Sep 15, 2016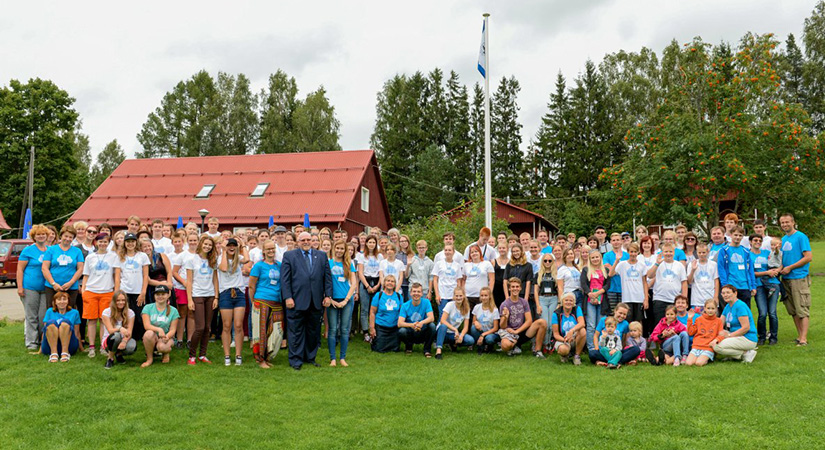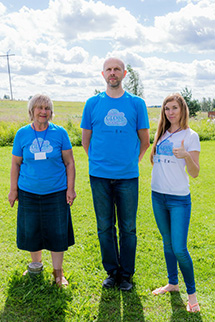 This summer, GLOBE Estonia celebrated 20 years of GLOBE. 130 participants from all over Estonia gathered at the annual learning expedition held in Voore, Estonia from 8-10 August 2016. This year's main focus was on the natural diversity of the area.
The three-day-event started with the raising of the Estonian flag. United States Ambassador Brian Melville greeted the participants with kind words, recognizing the years of work that has been put into sustaining GLOBE activities in Estonian member schools.
Day one continued with learning sessions on standard GLOBE protocols, as well as workshops on plant life, geomorphology and how to build an automated weather station.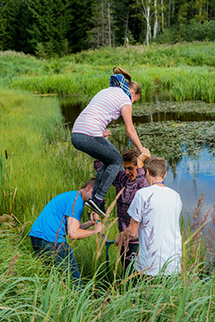 Students and teachers participated in a hands-on learning experience guided by trained professionals and guest experts. Junior scientist Vivian Klimushev spoke about the geomorphology of the area and how it formed during the ice age. In the evening, former GLOBE Estonia country coordinator Mrs. Ülle Kikas spoke about the past 20 years of the program with an excellent overview of GLOBE Estonia's activities and projects.
On the second day, participants divided into eight groups and went on expeditions led by instructors. The groups ventured into the surrounding nature to do fieldwork and gather data for their research presentations on eight different topics: plant coverage, water life, water chemistry, water plants, landscape, geology, carbon, and soil. After lunchtime, the participants analysed the data and put together a short presentation on what they had learned and found. The evening progressed with fun activities in order to unwind before wrap-up activities set for the following day. Students channeled their creative minds and put on a show copying various television genres in the form of role-playing on the topic "Ice Age Hits Tomorrow -- What Will you do?"
On the third and final day, the groups went head-to-head for GLOBE Estonia's traditional GLOBE games. After some playful activities, participants met in the conference room. There, each group presented their expedition findings, highlighting their most interesting findings. A panel of junior scientists gave feedback to the students in order to further encourage the pursuit of knowledge and outdoor fieldwork.
The day concluded with the closing ceremony. All participating schools, instructors and the teams were thanked by the coordinator of GLOBE in Estonia, Ms. Laura Altin. Finally, the winner of the GLOBE games was announced, who then lowered the camp flag, finishing the event.
Contributed by: Johanna Raudsepp and Laura Altin
Photos by: Rasmus Pitkänen
Save
Event Topics: GLOBE Learning Expeditions
GLOBE Science Topics: GLOBE Protocols
Investigation Areas: Atmosphere Hydrosphere Pedosphere (Soil)
---
Comments
Please
log-in
to post comments