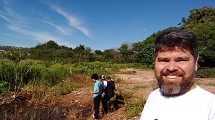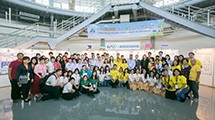 10/17/2018
2018 GLOBE Taiwan Science Festival
For three days in July (20-22) the GLOBE Taiwan Office hosted the 2018 GLOBE Taiwan Science Festival in Taichung, Taiwan. 76 teachers and students from Taiwan, Thailand and the Philippines participated in this event.
>>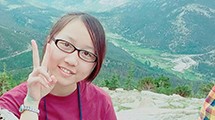 06/15/2017
Tzu-Ying Yang -- STEM Stories: GLOBE Taiwan
"We not only got to share what we learned and what we loved with participants from all over the world, but we also had the opportunity to listen to reports from many experts and other students. Everyone there showed great passion for GLOBE. This made me have even more enthusiasm for learning science and participating in science activities. GLOBE has inspired me a lot. I know now that I want to study Earth Science further."
>>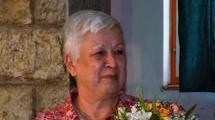 04/17/2017
Mira Hrvatin -- STEM Stories: GLOBE Croatia
Mira Hrvatin joined the GLOBE Program back in 1998. Hrvatin and her students' study initiated changes on both the local and national scale. In 2007, a Law on Protection Against Light Pollution was passed by the Croatian Parliament.
>>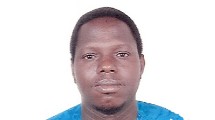 04/13/2012
Sound to Sea Program Educates Student Scientists through GLOBE Protocols
For thirteen years GLOBE Partner Sidney Post has worked closely with the Sound to Sea program in North Carolina to integrate GLOBE protocols into the program's backbone, leading to a wealth of information for students and researchers to use. His partnership, the Watershed Action Team, is responsible for recruiting GLOBE schools in the Hope Mills area of North Carolina, training GLOBE teachers, and mentoring GLOBE students in the Cape Fear River Basin.
>>
02/29/2012
The Next Generation of GLOBE Climate Scientists in Peru
The year 2011 brought new challenges and developments for the GLOBE community in Peru. A group of students from the National Agrarian University-La Molina, interested in the Student Climate Research Campaign (SCRC) and the 2013 GLOBE Learning Expedition, have worked hard to disseminate the SCRC in Peru and to consolidate their knowledge and research skills.
>>
02/24/2012
South Africa Enhances Classroom Achievement through GLOBE Training
Teachers in South Africa are utilizing the benefits of GLOBE resources in innovative ways to complement their students' education as well as their extracurricular activities. The effort to expand Earth science education throughout the community was recently supported through a GLOBE teacher training workshop held in Johannesburg, South Africa from 19-22 December 2011. Ms. Mokgadi Madiga, Government Point of Contact and acting GLOBE Country Coordinator, stated, "Thanks to the work of these devoted teachers who believe in connecting with the Earth through interactive science study, more schools will connect to GLOBE throughout the coming year and environmental awareness campaigns will have a wider reach in our society."
>>