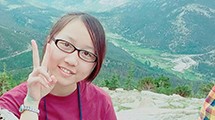 06/15/2017
Tzu-Ying Yang -- STEM Stories: GLOBE Taiwan
"We not only got to share what we learned and what we loved with participants from all over the world, but we also had the opportunity to listen to reports from many experts and other students. Everyone there showed great passion for GLOBE. This made me have even more enthusiasm for learning science and participating in science activities. GLOBE has inspired me a lot. I know now that I want to study Earth Science further."
>>
04/25/2012
Second Geoscience Alliance National Conference Strengthens GLOBE Tribal Collaborations
GLOBE has a long history of Tribal College collaboration, initiated through activities with Stone Child, Diné-Shiprock, Little Big Horn, Salish Kootenai, Dull Knife, Blackfeet Community, Fort Peck, and Fort Belknap Colleges of Montana; Crownpoint Institute of Technology of New Mexico; Haskell Indian Nations University of Kansas; and White Earth Tribal & Community College of Minnesota.
>>
04/13/2012
Sound to Sea Program Educates Student Scientists through GLOBE Protocols
For thirteen years GLOBE Partner Sidney Post has worked closely with the Sound to Sea program in North Carolina to integrate GLOBE protocols into the program's backbone, leading to a wealth of information for students and researchers to use. His partnership, the Watershed Action Team, is responsible for recruiting GLOBE schools in the Hope Mills area of North Carolina, training GLOBE teachers, and mentoring GLOBE students in the Cape Fear River Basin.
>>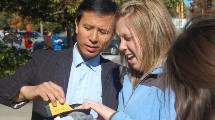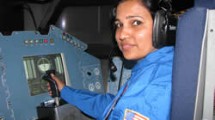 08/04/2011
GLOBE India Teacher Attends Space Academy for Educators
Dr. Annu Mathur, GLOBE Trainer and Teacher at MGD Girls' School in Jaipur, India, was selected by the U.S. Embassy to participate in the Space Academy for Educators Program in Huntsville, Alabama, from 5 - 11 June 2011.
>>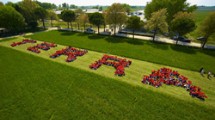 07/08/2011
GLOBE Students Across the World Celebrate Earth Day 2011
Sixteen years ago, on Earth Day, 22 April 1995, the GLOBE program was launched. In 2011, the international GLOBE network has grown to include 111 participating countries, with each country implementing GLOBE into local schools and communities.
>>