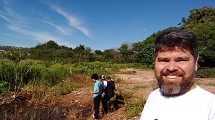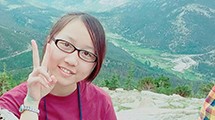 06/15/2017
Tzu-Ying Yang -- STEM Stories: GLOBE Taiwan
"We not only got to share what we learned and what we loved with participants from all over the world, but we also had the opportunity to listen to reports from many experts and other students. Everyone there showed great passion for GLOBE. This made me have even more enthusiasm for learning science and participating in science activities. GLOBE has inspired me a lot. I know now that I want to study Earth Science further."
>>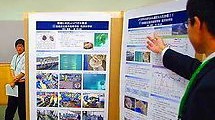 12/12/2016
GLOBE Japan Student Conference Held in Tokyo
The 9th GLOBE Japan Student Conference was held from 3-4 December 2016 at the National Olympics Memorial Youth Center in Tokyo. Students from 15 GLOBE schools (and one non-GLOBE school) took part in this event supported by the Japanese Ministry of Education, Culture, Sports, Science and Technology (MEXT).
>>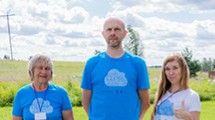 09/15/2016
GLOBE Estonia Celebrates 20 Years
This summer, GLOBE Estonia celebrated 20 years of GLOBE. 130 participants from all over Estonia gathered at the annual learning expedition held in Voore, Estonia from 8-10 August 2016. This year's main focus was on the natural diversity of the area.
>>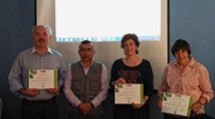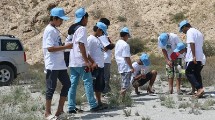 02/23/2016
GLOBE Oman Student Camp 2015
120 students, 50 teachers, and about 30 supervisors and staff members participated in a three-day event in March of 2015 at the GLOBE Oman Student Camp.
>>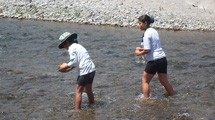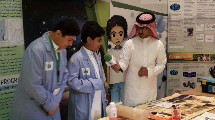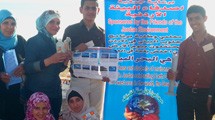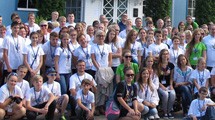 12/16/2015
Estonia Hosts GRLE 2015
This year Estonia hosted the annual GLOBE Regional Learning Expedition (GRLE 2015), which took place from 3-6 August 2015 in Nelijärve, Estonia. This event was organized much in part by GLOBE Alumni and was a celebration of the GLOBE Program's 20th year.
>>