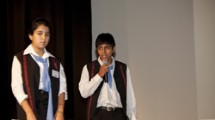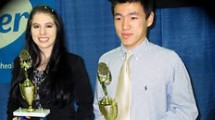 08/12/2011
GLOBE Students in Connecticut Examine Quality of Local Water Sources
At Amity Regional High School in Woodbridge, Connecticut, students have the opportunity to participate in a four-year science research program in conjunction with their regular science course load. Under the tutelage of Science Research Instructor, Ms. Deborah Day, who helped to pioneer the program and shape the current 9-12 grade curriculum, students spend up to four years learning the components of scientific research.
>>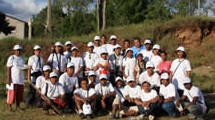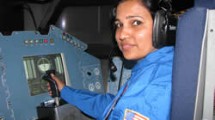 08/04/2011
GLOBE India Teacher Attends Space Academy for Educators
Dr. Annu Mathur, GLOBE Trainer and Teacher at MGD Girls' School in Jaipur, India, was selected by the U.S. Embassy to participate in the Space Academy for Educators Program in Huntsville, Alabama, from 5 - 11 June 2011.
>>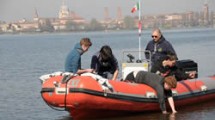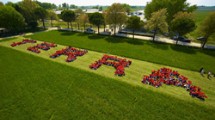 07/08/2011
GLOBE Students Across the World Celebrate Earth Day 2011
Sixteen years ago, on Earth Day, 22 April 1995, the GLOBE program was launched. In 2011, the international GLOBE network has grown to include 111 participating countries, with each country implementing GLOBE into local schools and communities.
>>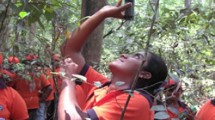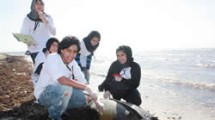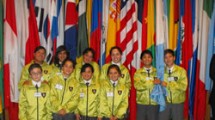 06/29/2011
GLOBE Chile Promotes Leaders for the Future
In December 2010, students, teachers, scientists, government representatives, and Chilean authorities gathered at the United Nations Building in Santiago, Chile, to share the results of GLOBE research conducted in two of the country's watershed areas.
>>