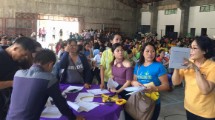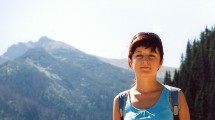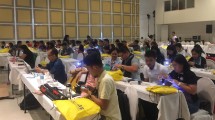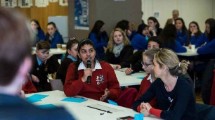 06/12/2019
Students Across Ireland Measure Air Quality as Part of GLOBE Air Quality Campaign 2019
As part of the GLOBE Air Quality Campaign 2019, students from 30 schools across Ireland measured air quality at locations around their schools. Students measured nitrogen dioxide (NO2) – a principal pollutant from car exhaust emissions – during the month of February, and investigated the results and potential impacts on their health and well-being.
>>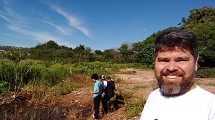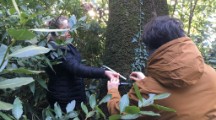 05/31/2019
GLOBE Students in Croatia Engage in Two-Year Study Tree Study
Beginning in 2017, under the guidance of their teachers, Marina Pavlić and Irena Sabo, students from the Prirodoslovna i grafička škola, Croatia, began a two-year study that focused on the overall health of ten trees in a large public park in their city, Rijeka. They wanted to determine what role the trees play in air pollution regulation in the urban area.
>>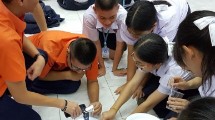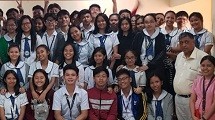 03/29/2019
GLOBE Asia and Pacific Orientation Seminar
The GLOBE Asia and Pacific Regional Coordination Office in collaboration with GLOBE Philippines organized a GLOBE Program School Orientation Seminar on January 31, 2019.
>>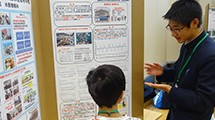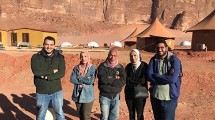 11/16/2018
GLOBE Students' Journey to Wadi Rum with NASA's Charles Bolden
Wadi Rum, situated in southern Jordan, features a great variety of desert landforms including sandstone valleys, natural arches, gorges, cliffs, landslides and caverns. It was here, at a remote desert campsite, that GLOBE student Mohamad Fayed (of Irbid Jordan of the King Abdullah II School for Excellence), along with three fellow students, Sarah Al-Omari, Rima, and Ihab experienced a memorable encounter with a NASA astronaut.
>>