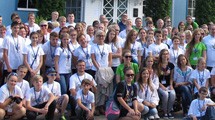 12/16/2015
Estonia Hosts GRLE 2015
This year Estonia hosted the annual GLOBE Regional Learning Expedition (GRLE 2015), which took place from 3-6 August 2015 in Nelijärve, Estonia. This event was organized much in part by GLOBE Alumni and was a celebration of the GLOBE Program's 20th year.
>>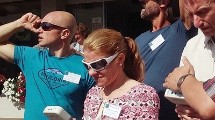 12/15/2015
Europe Aerosols Campaign
The GLOBE Community in Europe is engaged in a two-year campaign (2014-2016) to learn more about aerosols and the atmosphere.
>>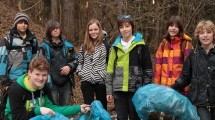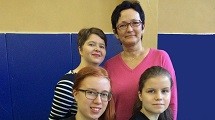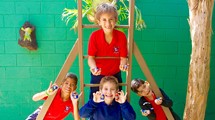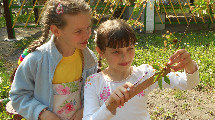 09/22/2015
Ukraine's Student Phenology Campaign "Cherry Ukraine"
GLOBE Ukraine held a Student Phenology Campaign called "Cherry Ukraine." The campaign lasted from February--May 2015. The science of observing budburst/ greenup of cherry trees proved to be attractive and simple for students of all grades, and could be widely applied to to engage the community.
>>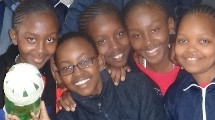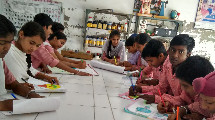 08/27/2015
India's CloudSat Team and Students - Ten Years of Studying the Clouds
CloudSat has been in orbit since 2006 and GLOBE students in India have been involved with CloudSat since the very beginning. Over the years, a fruitful collaboration between the NASA CloudSat Education Network and schools in the Punjab has kept GLOBE students looking to the skies for clues about the weather.
>>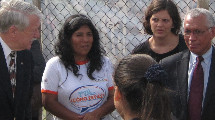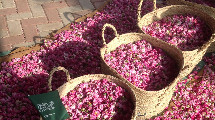 08/26/2015
Saudi Arabia's Earth Day Celebrations in Taif City
In Saudi Arabia, all supervisors, teachers, and students, in all Educational Directorates under the guidance of the Ministry of Education, take care to celebrate all international days that celebrate planet Earth, based largely on events shown in the GLOBE calendar. Earth Day is widely celebrated, every year.
>>