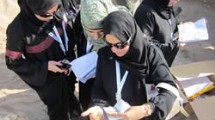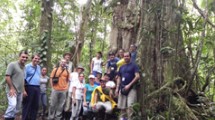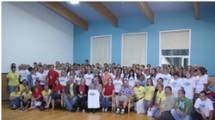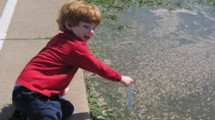 08/22/2011
GLOBE Students Practice Sun Photometer Use in Kiskunhalas, Hungary
On 26-28 May 2011, six Hungarian schools came together in Kiskunhalas, a city in southern Hungary located about 130km south of Budapest, to share research and discuss proper use of the sun photometer, an instrument used to collect data when performing the GLOBE Aerosols Protocol.
>>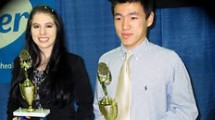 08/12/2011
GLOBE Students in Connecticut Examine Quality of Local Water Sources
At Amity Regional High School in Woodbridge, Connecticut, students have the opportunity to participate in a four-year science research program in conjunction with their regular science course load. Under the tutelage of Science Research Instructor, Ms. Deborah Day, who helped to pioneer the program and shape the current 9-12 grade curriculum, students spend up to four years learning the components of scientific research.
>>