2021 GLOBE Annual Meeting
2021 GLOBE Annual Meeting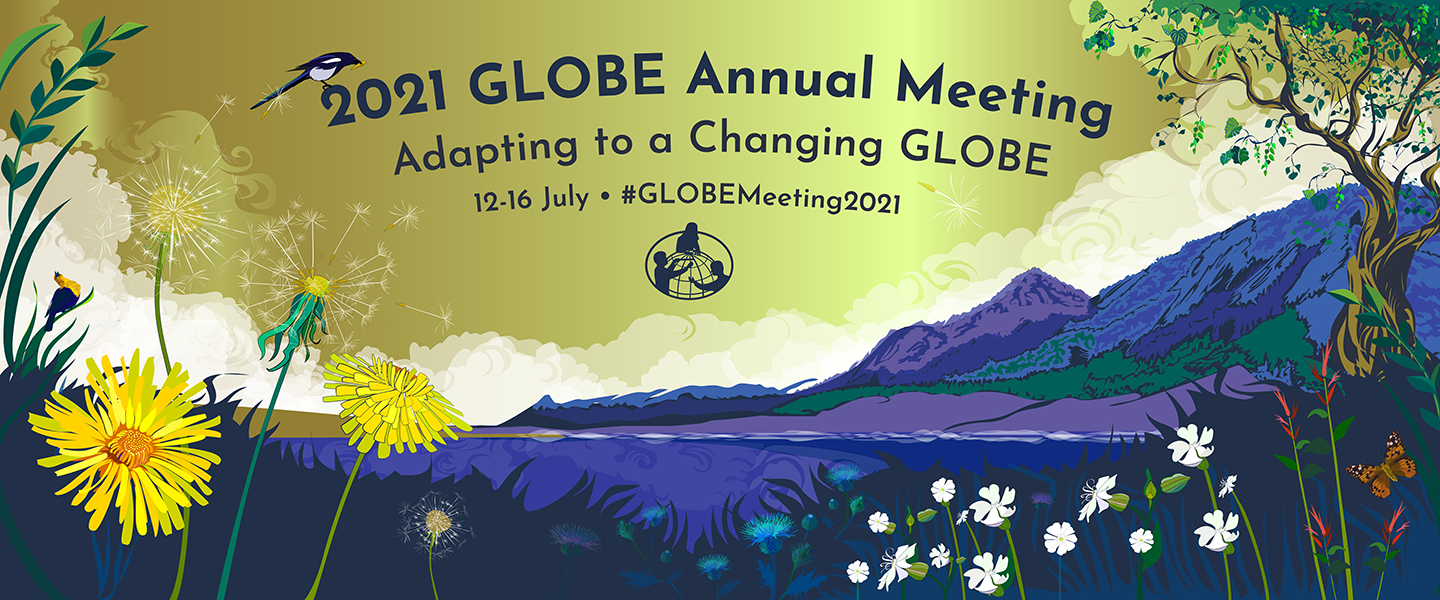 Graphic by Jenn Paul Glaser with Scribe Arts
Event Dates: 12 July 2021 - 16 July 2021
Theme: Adapting to a Changing GLOBE
Location: Virtual

Thank you for joining us for the 2021 GLOBE Annual Meeting!
Registration has closed.
To view the meeting agenda and for more information please go to www.globe.gov/annual-meeting.
This material is based upon work supported by the National Science Foundation under Grant No. 1938902. Any opinions, findings and conclusions or recommendations expressed in this material are those of the author(s) and do not necessarily reflect the views of the National Science Foundation (NSF).