2022 International Virtual Science Symposium

GLOBE is excited to host the 2022 GLOBE International Virtual Science Symposium (IVSS)! The IVSS is a way for primary through undergraduate students from all GLOBE countries to showcase their research and hard work. With GLOBE, students learn the practices of science through hands-on investigations in their own communities, which sparks their curiosity and interest in science. This often leads to inquiries that help solve real-world problems and further understanding of the global environment. It is time for GLOBE students to show the world what they have learned!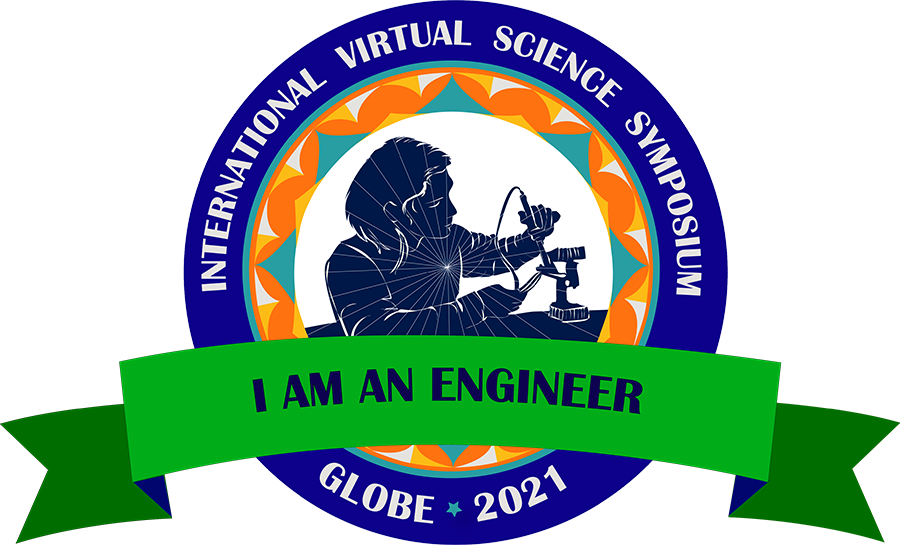 This year, the IVSS is focusing on Engineering Solutions for a Changing Climate. Students are encouraged to think creatively about solving environmental issues through engineering-minded solutions concerning climate change. We encourage students to present their research in creative ways, such as through storytelling tools including video, online media, storyboards, drawings and more.
In 2022, 220 projects were submitted from 25 countries, 74 projects were eligible for the drawing.
Drawing Winners:
On Earth Day, 22 April 2022, seven projects were selected to receive stipends. These seven projects all received a four-star student research badge and at least two other additional badges. The selected projects are:
Africa
Title: GREEN BALCONIES AND TERRACES: A SOLUTION FOR CLIMATE CHANGE
Teacher: Beatrice Oyange
School: Shree Swaminnarayan Academy
Location: Mombasa, Kenya
Students: SORAYA FIRTH, PRAYOSHA BUDHDEO, JIYANA KERAI
Asia and Pacific
Title: A study of microplastic contamination in water and white shrimp (Litopenaeus vannamei) in shrimp ponds in Songkhla Province, Thailand.
Teacher: Patchara Pongmanawut
School: Princess Chulabhorn Science High School Trang
Location: Trang, Thailand
Students: Pacharapun Odthon, Kantapong Wongpanich, and Patcharanuch Kaiman
Europe and Eurasia
Title: Clouds over my city
Teacher: Zrinka Klarin
School: OS Sime Budinica
Location: Zadar, Croatia
Students: Petra Marušić, Bartol Cuković, David Pejdo
Latin America and Caribbean
Title: Cobertura terrestre y comunidades de aves, en bosques de manglar, Cartagena, Co (Período 2013-2021)
Teacher: Juan Felipe Restrepo Mesa
School: Colegio Montessori de Cartagena
Location: Cartegena de Indias, Colombia
Students: Jimena Sánchez Ojeda, Diego Andrés Luna Vélez, Lito Porto Sanabria, Gabriela Olmos Tejeda
Near East and North Africa
Title: Soil characteristics and their impact on Omani garlic plant growth
Teacher: Hedaya Alfarsy
School: Asma bint aomis basic school
Location: Ibry, Oman
Students: Abrar Saif, Khalifa Alfarsi
North America
Title: Assessing the Effects of Surface Temperature and Tree Coverage in Select Suburban Parks
Teacher: Diana Rae Johns
School: Crestwood High School
Location: Michigan, United States
Students: Yasmina Abbas, Marwa Aidibi, Zainab Zaidan
Title: How does the soil temperature in the school prairie compare to the soil temperature in the turf grass and the playground?
Teacher: Kristy DiSalle
School: Dorr Elementary School
Location: Ohio, United States
Students: Katelyn Duke, Ryan Bryant, Evan Millsaps, Rue Warner
IVSS 2022 Timeline
Event

Deadline

Additional Resources

Informational Webinar
6 October 2021 at 10:00 a.m. MST
Projects Accepted
1 January - 11 March 2022
 
IVSS Webinar: Conducting a Literature Review for your IVSS Project

18 January 2022

English: 9:00 a.m.-9:30 a.m. MST
Spanish: 9:30 a.m.-10:00 a.m. MST

Speaker: Juan Felipe Restrepo Mesa, Colegio Montessori de Cartagena in Colombia

Due date for all student reports/projects
11 March 2022
 
Judging Webinar
30 March 2022 at 10:00 a.m. MST
Judging Period
30 March - 6 April 2022
 
Feedback and Virtual Badges Shared
22 April 2022
 
Drawing for Stipends

22 April 2022 (Earth Day Address)

Recording