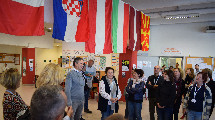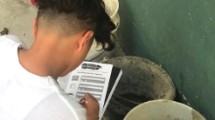 11/12/2019
Read New Community Blog: "Elementary Students Tackle Mosquito Vectors of Disease"
In a recent GLOBE Community Blog, Dr. Russanne (Rusty) Low, GLOBE Mission Mosquito Science Lead, presents an article on Professor Glenda Ivette Lozada Negrón, a science teacher whose elementary classroom is actively engaged in reducing the risk of mosquito-borne disease through mosquito surveillance and mitigation, as part of an ongoing service learning project in Puerto Rico.
>>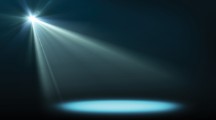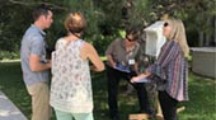 11/12/2019
Explore Weather Phenomena with GLOBE Weather!
Developed to directly address the U.S.-based Next Generation Science Standards (NGSS), this online curriculum unit is designed to help middle school students understand weather at local, regional, and global scales. We encourage all teachers to use this new and valuable resource.
>>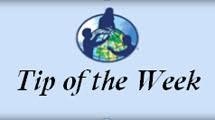 11/11/2019
GLOBE Community: Is Your School on the Science Honor Roll? Recognition Made Easy!
Tip of the Week: Data collection and entry into the GLOBE science database is critically important for both students and scientists conducting scientific investigations. The GLOBE Science Honor Roll recognizes the data contributions of GLOBE students and schools. Has your school been on the Science Honor Roll? Is it time for your school to be on the Science Honor Roll?
>>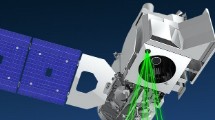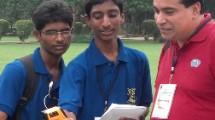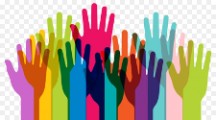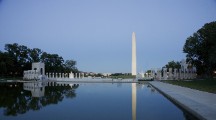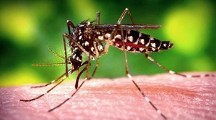 11/07/2019
In a GLOBE Zika Education and Prevention Project Region? Apply for a Community Action Grant!
Through support from the GLOBE Zika Education and Prevention Project, Initial Implementation Countries and collaborating countries in the three participating GLOBE regions are eligible to receive Community Action Grants. Community Action Grants can be used to carry out Local Mosquito Workshops (LMWs), or other community-based projects that carry out the goals of the GLOBE Zika Education and Prevention Project.
>>