The "Trees Around the GLOBE" Student Research Campaign Launches in Conjunction with the NASA ICESat-2 Satellite on 15 September!
sept. 04, 2018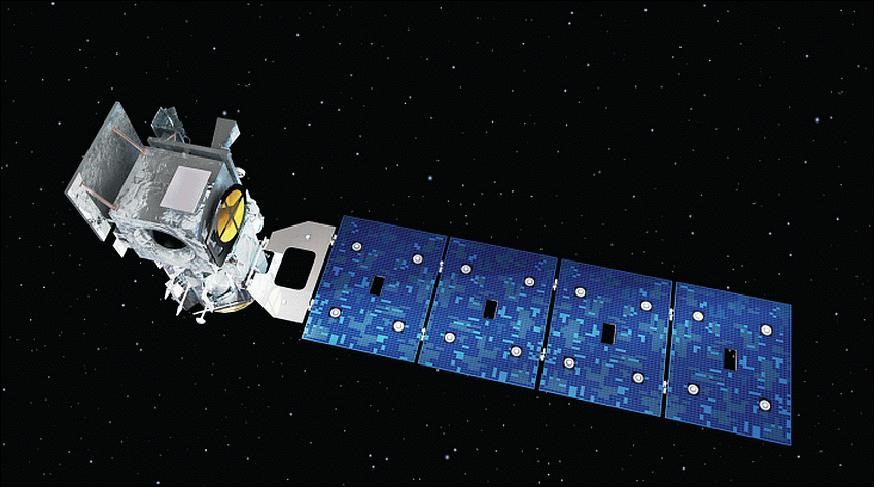 ICESat-2, which will launch from Vandenberg Air Force Base in California, USA, will use lasers and a very precise detection instrument to measure the elevation of Earth's surface. By timing how long it takes laser beams to travel from the satellite to Earth and back, scientists can calculate the height of glaciers, sea ice, forests, lakes and more – including the changing ice sheets of Greenland and Antarctica. The satellite will also measure heights across Earth's temperate and tropical regions, and take stock of the vegetation in forests worldwide.
The Trees Around the GLOBE campaign will be focusing on one exciting variable that the ICESat-2 satellite will measure: tree height. Measuring tree height is a gateway to understanding many things about the environment. The structure of tree canopies, the 3D arrangement of individual trees, has a huge effect on how ecosystems function and cycle through carbon, water, and nutrients.
This campaign will run from 15 September 2018 through 15 September 2021. It will create an organized community of students who take tree height measurements; compare these measurements to established NASA programs; research tree height data from other GLOBE schools and countries; and take supplemental protocol measurements like Green Up/Green Down and Land Cover Classification. Students are also encouraged to take location baseline protocol measurements of Air Temperature, Surface Temperature, Soil Temperature, and Carbon Cycle. (To learn more about these protocols, and how to use them, click here.)
Measuring tree heights allows us to better understand:
growth rate of trees in a particular area;
stand exams (which are used to characterize forest vegetation for use in wildlife habitat);
identification and timber production (which can provide baseline data on species composition and forest structure);
structure of forests that impacts carbon resources and biodiversity across large regions and even globally, as well as a host of other science issues;
estimating the amount of above-ground carbon;
bird nesting sites (different birds nest and feed at varying locations of the tree canopy); and
the quality of the location for growing trees.
So, dust off your clinometers; grab some straws, string, tape measures and some tape; and go out and get some tree height measurements. Once the satellite is in orbit and taking measurements, you will be able to compare your tree height data to the tree height data from ICESat-2. In addition, scientists from the ICESat-2 mission will periodically review the tree height data. This data will allow scientists to use it as satellite data validation and in potential professional research.
To learn more about the NASA ICESat-2 satellite mission, click here.
To learn more about the Trees Around the GLOBE campaign, click here.
type: globe-news
News origin: GLOBE Implementation Office
---
Comments