Applications for the American Meteorological Society's Early Career Leadership Academy Due 12 January
Nov 27, 2017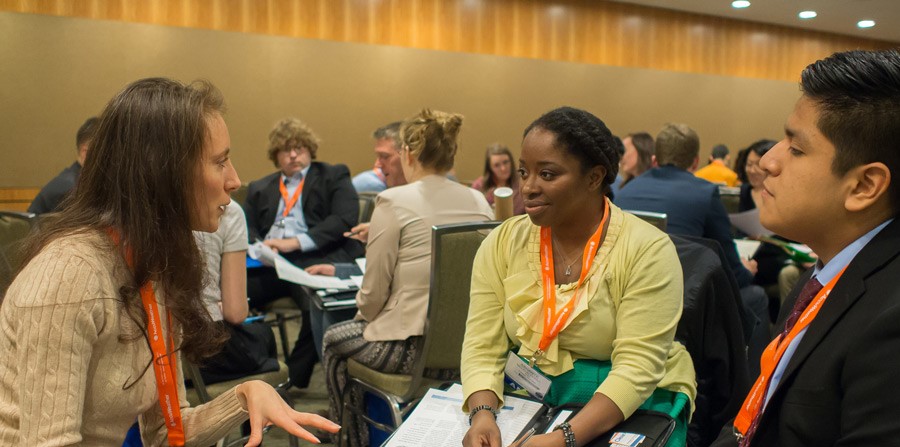 Applications for the American Meteorological Society's (AMS) Early Career Leadership Academy (ECLA) are due 12 January.
The ECLU aims to build and sustain a diverse network of early career leaders in weather, water, and climate science. ECLA will bring together a select group of early career individuals, in particular, women and underrepresented minorities, for an immersion experience in leadership, such as creative problem-solving; conflict resolution; building trust and enhancing communication skills. ECLU is seeking early career individuals from a wide range of professions, interests, perspectives, cultures, and experiences.
AMS defines early career scientists as, "scientists who are within ten years of having earned their highest degree or are under 40 year of age. Consideration will also be given, however, to those who are still in the early stage of their careers but have seen these interrupted for up to 5-10 years by family leaves, military service, and the like."
Up to thirty applicants will be selected to participate. All eligible applicants must:
qualify as "early career" as defined by the AMS;
be a member of the AMS; and
work in the weather, water, or climate science enterprise, including education and policy.
Consideration will be given to applicants who have volunteered their time and service to any AMS board, committee, or panel.
For more information, and to complete the application form, click here.
News origin: GLOBE Implementation Office
---
Comments
Please
log-in
to post comments