GLOBE Teachers (U.S.): Register Now for the U.S. Regional Science Symposia in Your Region!
Apr 03, 2017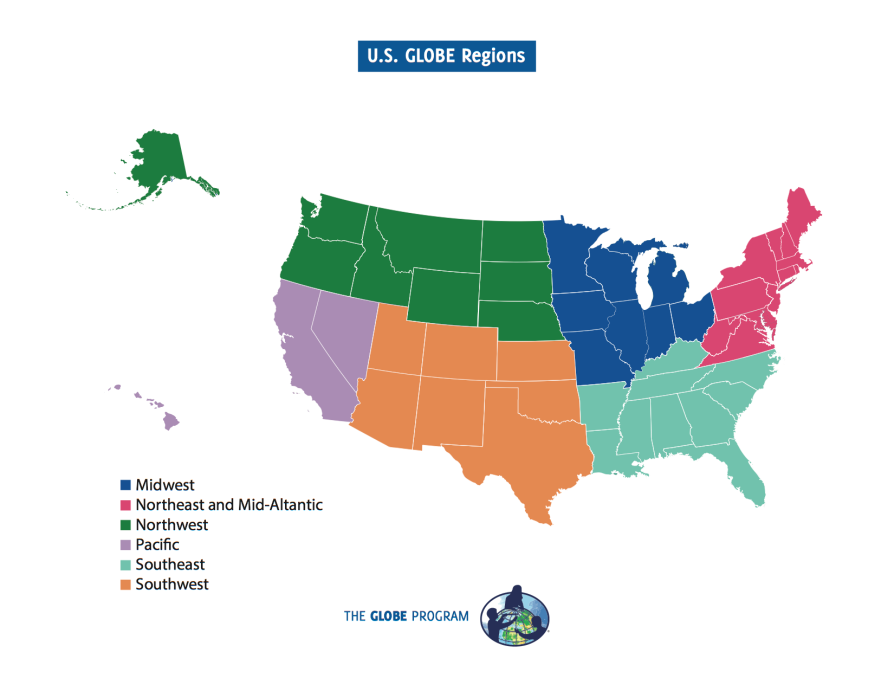 Through a grant from the National Science Foundation, students from across the United States have the opportunity to come together at one of six face-to-face regional science symposia to share the results of field investigations using GLOBE Program protocols. The competition grade spans are: grades 5-8 and grades 9-12.
During these two-day events, teachers, students, U.S. partnerships, scientists and alumni from the region are invited to gather and discuss GLOBE student research. These events will include presentation of the student research entries to reviewers, professional development for teachers, and networking and collaboration opportunities for participants.
Register for the U.S.:
Leading up to the regional science symposia, GLOBE teachers can attend live webinars (or view the archive) providing professional development on field investigations and enhancing scientific practices of the natural scientists in classrooms. (For more information on regional agendas and logistics, click on your region: Southeast, Southwest, Northeast/Mid-Atlantic, Midwest, Northwest, and Pacific.)
For the latest timeline, and to stay informed on the latest developments, please follow this page.
News origin: GLOBE Implementation Office
---
Comments
Please
log-in
to post comments