Register Today for 25 April GLOBE ENSO Webinar: "Earth Day Extravaganza"
Apr 05, 2017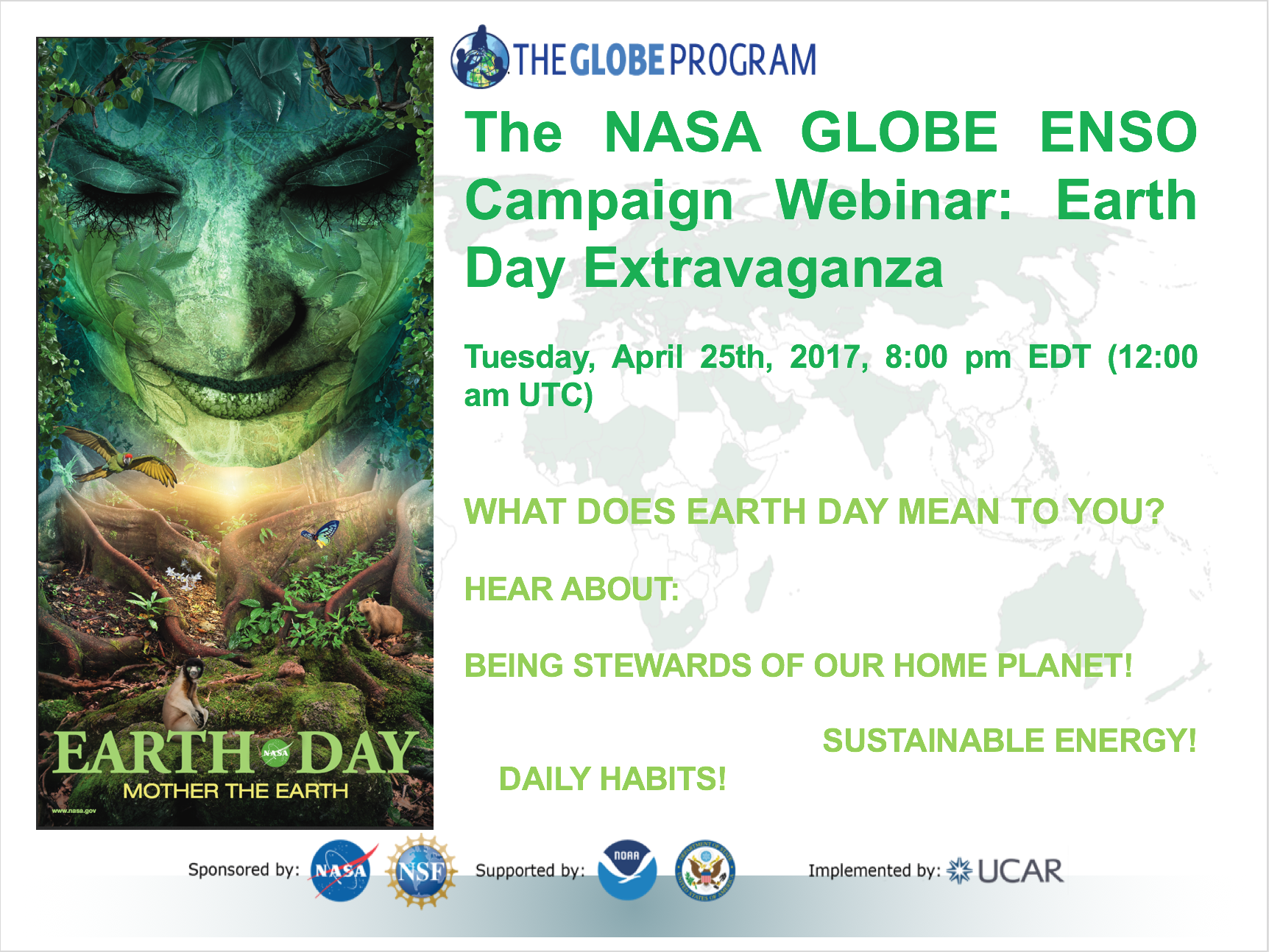 Register today for the GLOBE ENSO Student Research Campaign webinar: "Earth Day Extravaganza." The webinar will take place on Tuesday, 25 April, at 8:00 p.m. EST (12:00 a.m. UTC). You can join this webinar by registering here.
During this webinar, a NASA scientist will share some of the effective ways in which humans are responding to the challenges of being stewards for our home planet. Two GLOBE teachers will share some of the ways in which they are using engineering challenges and other teaching methods to help students learn about sustainable energy and daily habits that will lessen our negative impact on the Earth. Several GLOBE students from around the world will share what they have learned about their environment this year, and how they plan to make positive differences in their local environment.
Throughout the GLOBE ENSO Student Research Campaign, regular guest blogs from scientists and teachers are being posted. In addition, there is information on the science of ENSO, how to participate in the campaign, analysis tools, numerous resources, and engaging discussion opportunities on the webpage. Keep checking back to discover what's new with Phase II of the campaign!
News origin: GLOBE Implementation Office
---
Comments
Please
log-in
to post comments