U.S. Community: Here's the 2018 Student Research Symposia Schedule!
Nov 27, 2017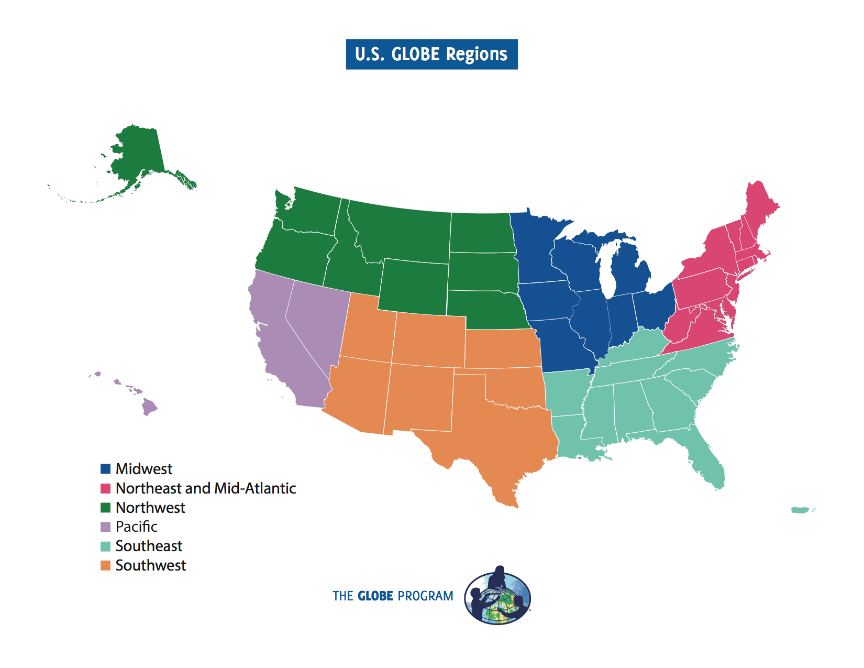 Are you keeping up with the latest on the 2018 United States Student Research Symposia (SRS)? At the SRS, students from across the United States have the opportunity to come together at one of six face-to-face regional symposia to share the results of field investigations using GLOBE program protocols. As in previous years, the SRS are open to all U.S. GLOBE students and teachers.
Here is the 2018 Schedule:
Need travel support to attend your region's SRS? Teachers may apply for travel funding by completing this Funding Application by 01 February 2018.
Have you registered for the upcoming webinar, "Analyzing GLOBE Data" on 13 December (7:00 p.m. ET)? Join Dr. Richard Wagner, the Southwest SRS Lead, to discuss Analyzing GLOBE data, see student examples, and to ask your questions. Register in advance here. After registering, you will receive a confirmation email containing information about joining the meeting.
Information regarding SRS webinars, blog posts, teacher resources, student resources, FAQs, and updates is being added on a regular basis. Bookmark the SRS webpage today.
News origin: GLOBE Implementation Office
---
Comments
Please
log-in
to post comments