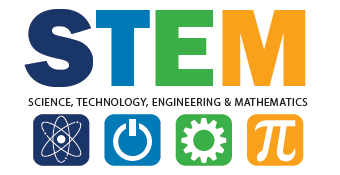 Instructions for STEM Stories
About GLOBE STEM Stories
GLOBE is always gathering stories of students, teachers, and alumni who have been influenced by their GLOBE experiences to pursue further education in Science, Technology, Engineering and Mathematics (STEM). We want to hear from:
current GLOBE students who intend to pursue further education in STEM;
former GLOBE students who are currently engaged in higher education in STEM areas or who have gone into STEM careers; and
teachers who have been sought further training in STEM subjects, either through GLOBE training or through other professional development training, in order to enhance their capabilities as teachers or for new careers in STEM.
Do you have a GLOBE STEM Story to share? Then please follow the "Guidelines for Submitting a STEM Story," which are listed below.
Guidelines for Submitting a STEM Story
If you'd like to share your STEM Story, please follow these simple steps:
Provide: 1) your name; 2) your title (current student, former student, teacher, etc.); 3) your city, state, and country; 4) and your GLOBE school or partnership, and the length of time you've been working with GLOBE.
Answer the following questions: 1) How did you come to be involved with GLOBE? 2) How has GLOBE influenced the course of your STEM education or career? 3) If you are a student, are you considering a future in STEM? 4) If you are an alumni who has chosen to pursue higher education in STEM, what were some of the pivotal experiences you had as a GLOBE student that influenced your decision? 5) If you are a teacher, how has GLOBE influenced STEM learning in your classroom/school?
Copy and paste the questions, along with your answers, into an email. (Please be sure to add as much detail as you would like to share; be sure to check the accuracy of dates and the spelling of names and places; and please edit one last time before you submit your STEM Story.)
In the email, ATTACH (DO NOT INSERT) high-quality photos (at least one) of yourself (and/or of you engaged in GLOBE).
In the email, attach your Photo Release Forms. (In order for photos to be published on the website, there must be a signed Photo Release Form from every person shown, and who can be identified, in the photographs.) To download the photo release forms, click here.
Send your email to: globecommunications@ucar.edu. (Be sure to "cc" your Country Coordinator.)
When the Communications Team receives your submission, you will be contacted. We will work with you to produce your story and to ensure that it reaches a worldwide audience.
If you have any questions, please contact globecommunications@ucar.edu.