GLOBE Japan Student Conference 2018
Jan 15, 2019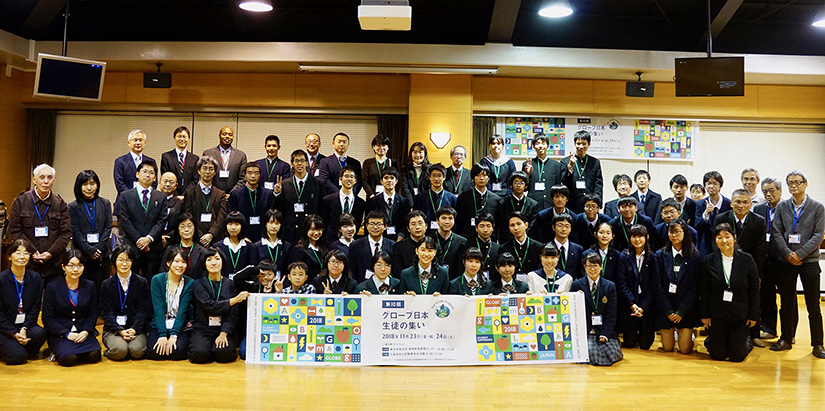 The 10th GLOBE Japan Student Conference was held from 23 to 24 November 2018, at Tokyo Gakugei University and Koganei Kominkan in Tokyo, Japan. 41 GLOBE students and 17 GLOBE teachers from 15 GLOBE schools participated in the conference.
This event is held once every two years and provides an opportunity for participating students to present their science research, as well as interact with other GLOBE students from schools throughout Japan. This event was made possible with support from the Japanese Ministry of Education, Culture, Sports, Science and Technology (MEXT). The U.S. Embassy in Japan posted information about this event on their Facebook page and they also presented NASA materials to the "GLOBE Award" and "Poster Award" winning schools.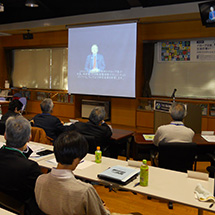 During the opening ceremony, Mr. Hideki Fujieda, MEXT Senior Specialist for Science Curriculum; Professor Toshisada Deguchi, President of Tokyo Gakugei University; Dr. Toshihiko Higuchi, GLOBE Japan Country Coordinator; and Mr. Garvey MacIntosh, NASA Attaché at the U.S. Embassy Tokyo, provided opening remarks to the students. In addition, Dr. Tony Murphy, Director of the GLOBE Program Implementation Office, joined by video and encouraged the students to continue their GLOBE investigations and seek opportunities to study and present their work abroad.
During the oral presentations, representatives from the 15 GLOBE schools presented their research related to their local environments. Following each presentation, they actively exchanged their opinions. The last presenting school -- Kanagawa Ikuta High School -- which had attended the 6th GLOBE Learning Expedition (GLE) in Ireland (2018), talked about the unique experience they had abroad.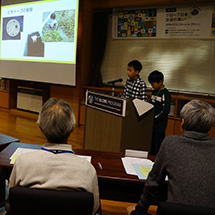 In the evening, the GLOBE students enjoyed ice breaker activities with each other, which included self-introduction games. These activities were a lot of fun and provided a unique chance for the students to spend a happy and worthwhile time together.
The following day, 15 GLOBE participating schools and one non-GLOBE participating school made poster presentations at Koganei Kominkan. This event was open to the public and provided an opportunity for students to ask questions that they may not have been able to ask during the formal oral presentations.
Concurrently, the Christmas Wreath program, which is designed as an environmental program for citizens was held in a nearby hall. This event was an enjoyable experience for participants, the students, and their parents.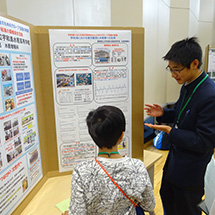 At the end of the conference, Nanzan Girls' Senior and Junior High School won the "GLOBE Award" and Nagatadai Elementary School, Kanagawa Ikuta High School and Kyoto Kaiyou High School won the "Poster Award."
The conference provided a wonderful opportunity for all the participants, including local citizens, to share the results of their GLOBE research and to gain a better understanding of how students at other schools have been similarly involved in GLOBE. The students were encouraged to continue their daily observations and to conserve their local and global environments.
To learn more about this particular event, check out the GLOBE Japan Center website by clicking, here (in Japanese). You can also go to the U.S. Embassy in Japan's Facebook page by clicking, here (in English and Japanese).
Thanks to Ms. Emiko Sekiguchi, Senior Science and Technology Specialist at U.S. Embassy Tokyo; and Mr.Garvey MacIntosh, NASA Attaché at the U.S. Embassy Tokyo, for their report.
---
Comments
Please
log-in
to post comments