Teachers from Every Region in the Philippines Participate in Crucial GLOBE Zika Mosquito Protocol Training and Community Science Fair
Jun 17, 2019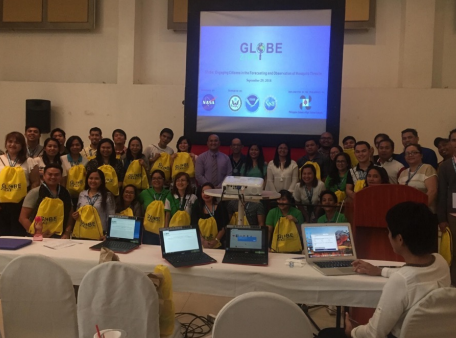 From 29-30 September 2018, teachers from all 16 regions in the Philippines came together at the Skylight Convention Centre in Puerto Princesa City, Palawan, to participate in the GLOBE Zika Mosquito Protocol Training and the GLOBE Community Science Fair – making it a nationwide training event.
The object of the science fair, "Engaging Citizens in the Forecasting and Observation of Mosquito Threats," was to increase the public's awareness about The GLOBE Program (and its activities), with a focused emphasis on the GLOBE Zika Education and Prevention Project. Sixty-eight walk-in guests registered and visited The GLOBE Program's booth, where they were given a hands-on demonstration on how to use macro lenses in identifying and classifying mosquito larvae. They were also given pamphlets and brochures about The GLOBE Program.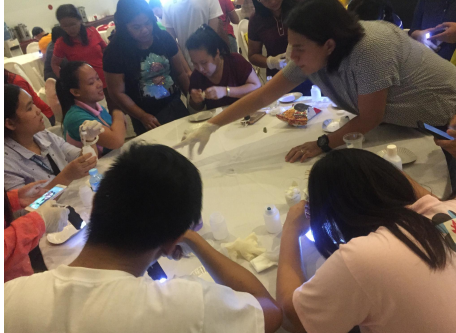 The Philippines, which has been a GLOBE country since 1999, is composed of three major island groups – Luzon, Visayas, and Mindanao – and 16 administrative regions. The training event and fair provided an exceptional platform for GLOBE teachers and students to get to know more about The GLOBE Program, and engage them in "doing science."
"The event was important for The GLOBE Program in Philippines," Rod Allan A. De Lara, the Country Coordinator for the Philippines said, "because it renewed public interest and awareness of The GLOBE Program and its activities, nationwide. Teachers from all regions of the Philippines participated, from north to south, giving The GLOBE Program national publicity."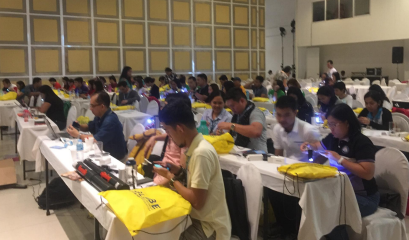 This Star Story was submitted by Rod Allan A. De Lara, the Country Coordinator for the Philippines.
---
Comments
Please
log-in
to post comments