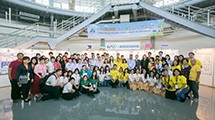 10/17/2018
2018 GLOBE Taiwan Science Festival
For three days in July (20-22) the GLOBE Taiwan Office hosted the 2018 GLOBE Taiwan Science Festival in Taichung, Taiwan. 76 teachers and students from Taiwan, Thailand and the Philippines participated in this event.
>>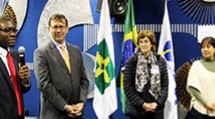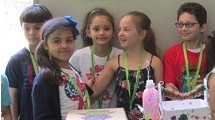 02/03/2016
Into the Woods with GLOBE New York Metro
On 12 June 2015, 900 students from twenty-eight elementary schools across New York presented projects on the environment at the "Into the Woods Science and Arts Symposium" hosted by Queens College.
>>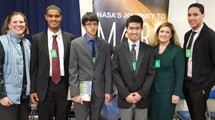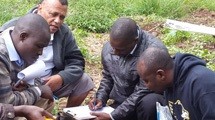 01/12/2016
GLOBE Teacher Training Workshop in Kenya
During December of 2014 the GLOBE Program in Kenya successfully conducted a five-day international GLOBE teacher training workshop. The workshop took place at the Centre for Mathematics, Science and Technology Education in Africa (CEMASTEA) in Nairobi, Kenya.
>>
04/05/2012
Uruguay Students Look for Life in the Miguelete Stream
Since Uruguay joined the GLOBE Program in 1995, students and teachers have been involved in intensive research projects that aim to improve understanding of the environment amongst themselves and their community. The Republic of India Primary School No. 85 is one of the most productive in Uruguay thanks to the work of dedicated GLOBE teacher Patricia Píriz. Since 2010 students in this school have been involved in a research project to verify the presence of aquatic macroinvertebrates in the Miguelete Stream, one of the most important water sources in Montevideo. The stream measures ​​22 kilometers in length and crosses the city from north to south. It was at one time a preferred site for locals to walk and relax, but has become so polluted in recent years that in 2003 it was categorized as a "dead water course" by "Geo-Uruguay Juvenil," the document on the state of the Environment in 2003. The same was reported by the "Primer Informe Ambiental Montevideo" (IMM) in 2001 when the only existence of an arthropod, an annelid, and a mollusk was reported in the Miguelete.
>>
03/09/2012
GLOBE Partnership in California Shoots for the Stars in Education
The early morning air roared like thunder as a ULA Delta-II rocket soared into the skies over Vandenberg Air Force Base in Santa Maria, California. At 5:48 a.m. on 28 October 2011, NASA launched the National Polar-Orbiting Operational Environmental Satellite System Preparatory Project (NPP) into orbit over Earth.
>>