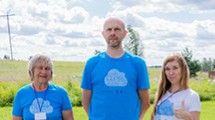 09/15/2016
GLOBE Estonia Celebrates 20 Years
This summer, GLOBE Estonia celebrated 20 years of GLOBE. 130 participants from all over Estonia gathered at the annual learning expedition held in Voore, Estonia from 8-10 August 2016. This year's main focus was on the natural diversity of the area.
>>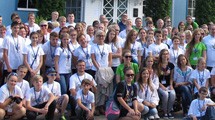 12/16/2015
Estonia Hosts GRLE 2015
This year Estonia hosted the annual GLOBE Regional Learning Expedition (GRLE 2015), which took place from 3-6 August 2015 in Nelijärve, Estonia. This event was organized much in part by GLOBE Alumni and was a celebration of the GLOBE Program's 20th year.
>>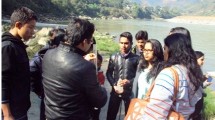 02/28/2015
UNESCO-GLOBE Learning Expedition in Nepal
Teachers, students and scientists from India, Nepal and Sri Lanka joined together in a collaborative learning experience, the UNESCO-GLOBE Learning Expedition.
>>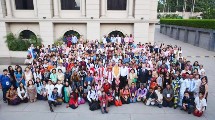 10/21/2014
2014 GLOBE Learning Expedition in New Delhi, India
The 5th GLOBE Learning Expedition (GLE) took place from 4-8 August 2014 in New Delhi, India. More than 300 participants from 30 countries took part in a range of educational activities including research and poster presentations, field studies and dialogue with keynote speakers and scientists.
>>
06/17/2014
Oman Hosts Its First GLOBE Science Fair
The Ministry of Education in Oman organized a five-day training event for teachers and supervisors from 22 schools, including ten new schools, to the Sultanate's GLOBE Program. With the addition of these new schools, the GLOBE Program is now active in every region in Oman.
>>