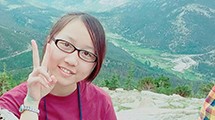 06/15/2017
Tzu-Ying Yang -- STEM Stories: GLOBE Taiwan
"We not only got to share what we learned and what we loved with participants from all over the world, but we also had the opportunity to listen to reports from many experts and other students. Everyone there showed great passion for GLOBE. This made me have even more enthusiasm for learning science and participating in science activities. GLOBE has inspired me a lot. I know now that I want to study Earth Science further."
>>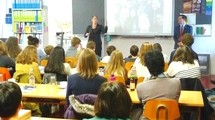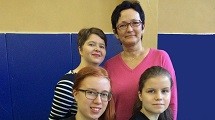 05/23/2012
North America Partners Collaborate at NSTA 2012 in Indianapolis, Indiana
The 7th Annual GLOBE North America Partner Meeting brought together GLOBE leaders from Canada and the U.S. on 28 March 2012, continuing an eight year tradition of meeting in conjunction with the National Science Teachers Association (NSTA) Annual Conference with the purpose of sharing their GLOBE implementation strategies and building strong collaborations across the region. Each year, the NSTA North America Regional Meeting takes place all day on Wednesday before NSTA officially begins.
>>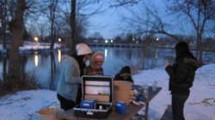 06/17/2011
2011 Europe & Eurasia GLOBE Annual Conference in Kiev, Ukraine
The Europe & Eurasia GLOBE Annual Conference and national training event was held from 1-6 June in the National Ecology and Nature Center in Kiev, Ukraine. Representatives from 20 countries including Croatia, Cyprus, Czech Republic, Estonia, Finland, France, Hungary, Iceland, Israel, Italy, Latvia, Lithuania, Netherlands, Norway, Poland, Russia, Switzerland, U.K., U.S. and Ukraine attended to discuss future regional activities for GLOBE and exchange ideas.
>>