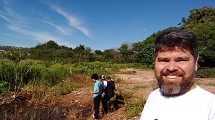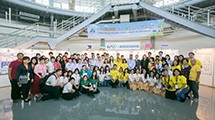 10/17/2018
2018 GLOBE Taiwan Science Festival
For three days in July (20-22) the GLOBE Taiwan Office hosted the 2018 GLOBE Taiwan Science Festival in Taichung, Taiwan. 76 teachers and students from Taiwan, Thailand and the Philippines participated in this event.
>>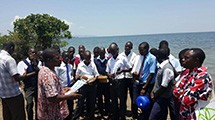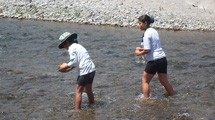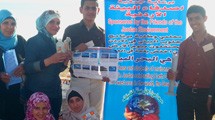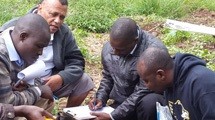 01/12/2016
GLOBE Teacher Training Workshop in Kenya
During December of 2014 the GLOBE Program in Kenya successfully conducted a five-day international GLOBE teacher training workshop. The workshop took place at the Centre for Mathematics, Science and Technology Education in Africa (CEMASTEA) in Nairobi, Kenya.
>>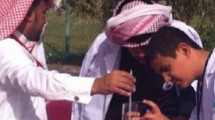 04/29/2015
GLOBE Training in Saudi Arabia
Approximately 150 teachers and local coordinators representing all Educational Directorates in Saudi Arabia, came together in Al-Ahsa to be trained in basic GLOBE protocols in Atmosphere, Hydrology and Soil, as well as GPS and data entry.
>>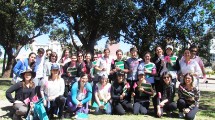 02/11/2014
Teacher Training Workshop in Montevideo, Uruguay
Twenty pre-service teachers preparing for careers in primary schools and secondary schools as well as biology and geography teachers from high schools throughout Uruguay, came together for a teacher training in Montevideo on 5-6 November 2013.
>>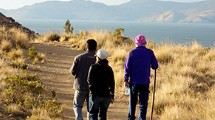 11/25/2013
GLOBE Expands to Schools and Regions Throughout Peru
Multiple trainings were held in southern Peru in the month of October 2013 in the Region of Moquegua, at schools in Omate, Moquegua, and Ilo. The trainings focused on the use of GLOBE Atmosphere protocols with an emphasis on climate, using weather stations and equipment such as maximum / minimum thermometers provided by the Ministry of Environment. Teachers, students and municipal representatives participated in the hands-on training.
>>
11/07/2013
A History of GLOBE's Southernmost School - Ushuaia, Argentina
In Ushuaia, capital city of Tierra del Fuego Province in Argentina, also called "the southernmost city of the world", there is a GLOBE school with a long history in GLOBE achievements; this is Escuela Provincial Nº 1 Domingo Faustino Sarmiento (Provincial School No.1 Domingo Faustino Sarmiento). The city slogan is "Ushuaia, End of the World, Beginning of Everything."
>>