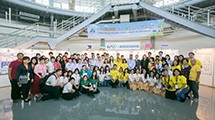 10/17/2018
2018 GLOBE Taiwan Science Festival
For three days in July (20-22) the GLOBE Taiwan Office hosted the 2018 GLOBE Taiwan Science Festival in Taichung, Taiwan. 76 teachers and students from Taiwan, Thailand and the Philippines participated in this event.
>>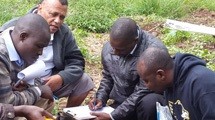 01/12/2016
GLOBE Teacher Training Workshop in Kenya
During December of 2014 the GLOBE Program in Kenya successfully conducted a five-day international GLOBE teacher training workshop. The workshop took place at the Centre for Mathematics, Science and Technology Education in Africa (CEMASTEA) in Nairobi, Kenya.
>>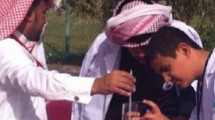 04/29/2015
GLOBE Training in Saudi Arabia
Approximately 150 teachers and local coordinators representing all Educational Directorates in Saudi Arabia, came together in Al-Ahsa to be trained in basic GLOBE protocols in Atmosphere, Hydrology and Soil, as well as GPS and data entry.
>>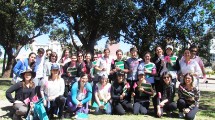 02/11/2014
Teacher Training Workshop in Montevideo, Uruguay
Twenty pre-service teachers preparing for careers in primary schools and secondary schools as well as biology and geography teachers from high schools throughout Uruguay, came together for a teacher training in Montevideo on 5-6 November 2013.
>>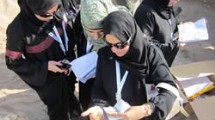 02/23/2011
Water, Hub of GLOBE Activities in Costa Rica
Costa Rica, one of the most biodiverse countries in the world, is implementing the GLOBE Program as part of the Educational Information Technology Program MED-FOD, a national project initiated in 1988 through a joint effort between the Ministry of Public Education (MEP) and the Omar Dengo Foundation (Fundación Omar Dengo - FOD), a private non-profit organization that has served as the country coordinating office since Costa Rica joined the GLOBE Program on Earth Day, 23 April 1996.
>>