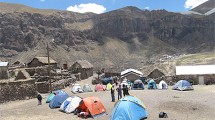 12/30/2013
Schools in the Cotahuasi Area of Peru Take Learning Outdoors
Schools from the Cotahuasi area have had environmental educational camping trips with 70 GLOBE club participants every spring, over the past 5 years. Each year has an emphasis area. This year, the focus was on the habitat of an amazing cactus Puya Raimondi. Students were organized into study groups to measure and document; weather, clouds, land cover, water quality and bird sighting and habitat. The giant Puya Raimondi cacti grows up to 4 meters in height and are rare and endangered due to habitat loss. The cactus produces flowers once every 80-100 years, and then dies. The flowers provide nectar to a wide variety of birds and insects; including the Giant Hummingbird.
>>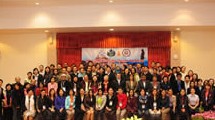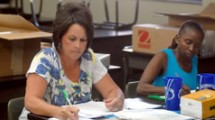 01/24/2012
Oklahoma Partner Obtains Grant to Reinforce GLOBE in the Classroom
GLOBE Partner and Trainer Dr. Cathy Lightsey was awarded the SET GO Grant by the Oklahoma Experimental Program to Stimulate Competitive Research (OK EPSCoR), creating opportunities for elementary and secondary science teachers in Oklahoma to receive training in GLOBE protocol implementation as well as obtain additional materials for their classrooms.
>>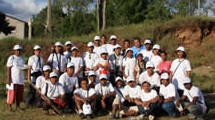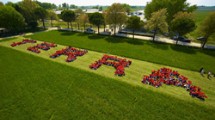 07/08/2011
GLOBE Students Across the World Celebrate Earth Day 2011
Sixteen years ago, on Earth Day, 22 April 1995, the GLOBE program was launched. In 2011, the international GLOBE network has grown to include 111 participating countries, with each country implementing GLOBE into local schools and communities.
>>