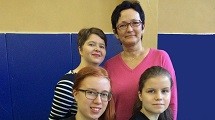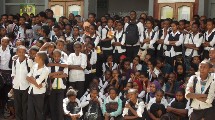 02/29/2012
The Next Generation of GLOBE Climate Scientists in Peru
The year 2011 brought new challenges and developments for the GLOBE community in Peru. A group of students from the National Agrarian University-La Molina, interested in the Student Climate Research Campaign (SCRC) and the 2013 GLOBE Learning Expedition, have worked hard to disseminate the SCRC in Peru and to consolidate their knowledge and research skills.
>>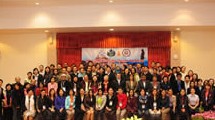 01/25/2010
GLOBE Teacher Receives Prize for Environmental Education Work in Chile
On 22 October 2009, GLOBE Professor Raúl Pérez Orellana accepted an award for his work in environmental education in Chile. Pérez Orellana received recognition at a special event in honor of Environmental Leader Day, having aquired nomination through his contributions to environmental education.
>>