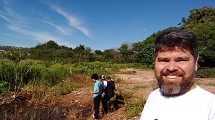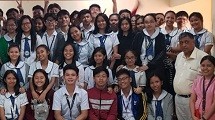 03/29/2019
GLOBE Asia and Pacific Orientation Seminar
The GLOBE Asia and Pacific Regional Coordination Office in collaboration with GLOBE Philippines organized a GLOBE Program School Orientation Seminar on January 31, 2019.
>>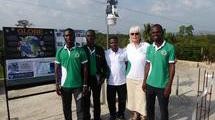 01/26/2017
GLOBE Weather Station Installed During Teacher Training in Ghana
Heyne-Mudrich brought a new weather station to the Westphalian Senior High School in Oyoko, Ghana. (This weather station was sponsored by the Gymnasium Schloß Neuhaus in Paderborn, Germany.) The weather station was successfully installed on the roof of the school's new laboratories.
>>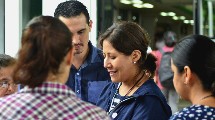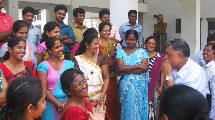 11/16/2016
Teachers, Trees and Trainings in Sri Lanka
Between 2-3 October 2016, GLOBE Sri Lanka held a teacher training for the teachers of the 12th GLOBE teacher group at the National Institute for Education (Maharagama, Colombo, Sri Lanka). During the two-day training, teachers were instructed in the biosphere protocol.
>>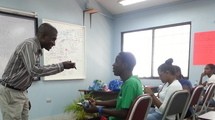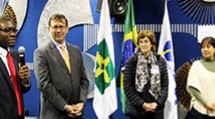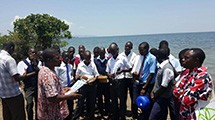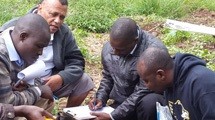 01/12/2016
GLOBE Teacher Training Workshop in Kenya
During December of 2014 the GLOBE Program in Kenya successfully conducted a five-day international GLOBE teacher training workshop. The workshop took place at the Centre for Mathematics, Science and Technology Education in Africa (CEMASTEA) in Nairobi, Kenya.
>>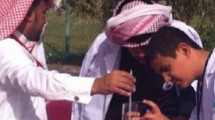 04/29/2015
GLOBE Training in Saudi Arabia
Approximately 150 teachers and local coordinators representing all Educational Directorates in Saudi Arabia, came together in Al-Ahsa to be trained in basic GLOBE protocols in Atmosphere, Hydrology and Soil, as well as GPS and data entry.
>>