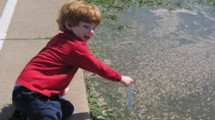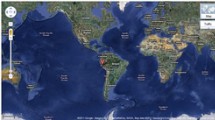 09/06/2011
University Students in Peru Assist NOAA Scientists in Land Cover Validation
The Climate and Land Cover (CLC) Project, a joint effort between The GLOBE Program and The National Oceanic and Atmospheric Administration (NOAA) to validate land cover classification and related climate models, is one of the Intensive Observing Periods (IOPs) within the GLOBE Student Climate Research Campaign.
>>
08/22/2011
GLOBE Students Practice Sun Photometer Use in Kiskunhalas, Hungary
On 26-28 May 2011, six Hungarian schools came together in Kiskunhalas, a city in southern Hungary located about 130km south of Budapest, to share research and discuss proper use of the sun photometer, an instrument used to collect data when performing the GLOBE Aerosols Protocol.
>>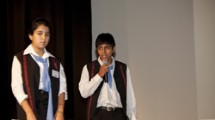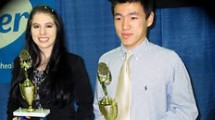 08/12/2011
GLOBE Students in Connecticut Examine Quality of Local Water Sources
At Amity Regional High School in Woodbridge, Connecticut, students have the opportunity to participate in a four-year science research program in conjunction with their regular science course load. Under the tutelage of Science Research Instructor, Ms. Deborah Day, who helped to pioneer the program and shape the current 9-12 grade curriculum, students spend up to four years learning the components of scientific research.
>>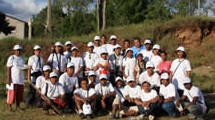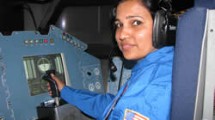 08/04/2011
GLOBE India Teacher Attends Space Academy for Educators
Dr. Annu Mathur, GLOBE Trainer and Teacher at MGD Girls' School in Jaipur, India, was selected by the U.S. Embassy to participate in the Space Academy for Educators Program in Huntsville, Alabama, from 5 - 11 June 2011.
>>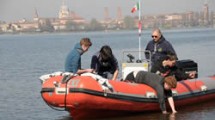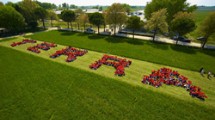 07/08/2011
GLOBE Students Across the World Celebrate Earth Day 2011
Sixteen years ago, on Earth Day, 22 April 1995, the GLOBE program was launched. In 2011, the international GLOBE network has grown to include 111 participating countries, with each country implementing GLOBE into local schools and communities.
>>