Become a GLOBE Teacher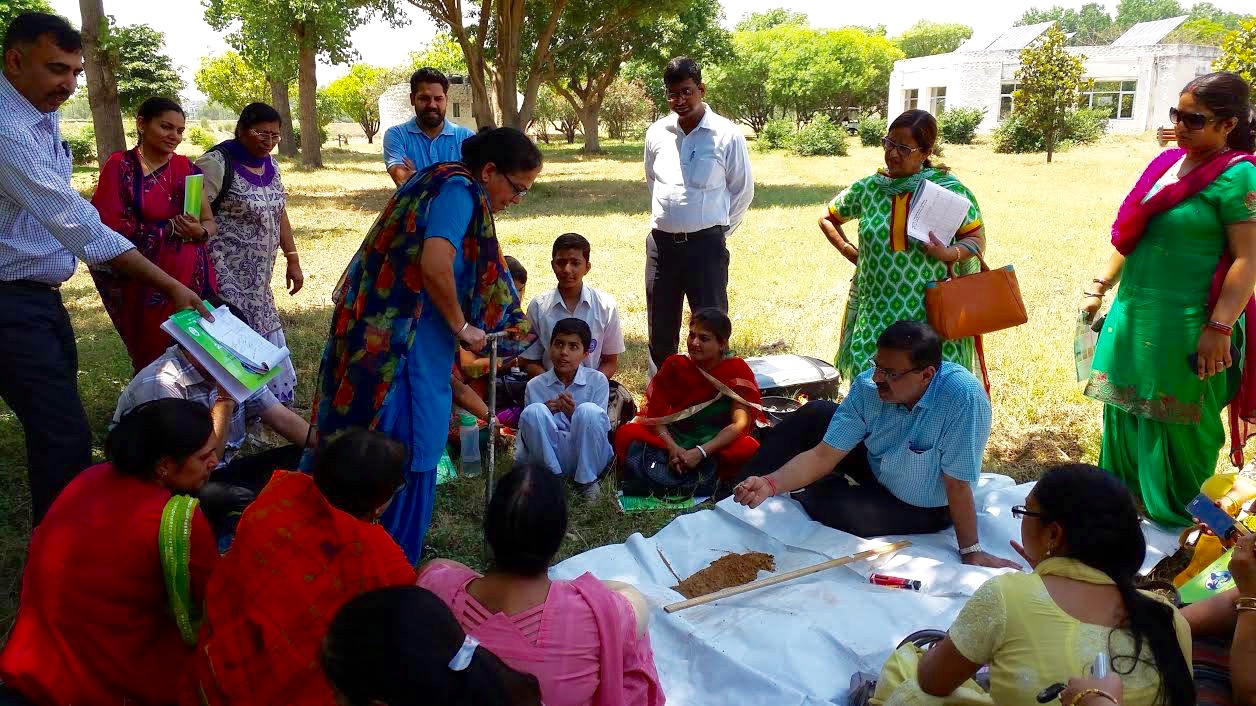 Science educators and citizen scientists around the world become involved with GLOBE by attending a Teacher Training Workshop or taking part in virtual eTraining where they receive professional development on data collection techniques following GLOBE protocols and the implementation of GLOBE pedagogical models for inquiry-based research to help students answer scientific research questions. Once teachers complete a GLOBE training event in-person or online, they are ready to implement GLOBE protocols and learning activities in a classroom setting, work with their students to collect environmental data observations, report these observations to the GLOBE website, and access the database to search for data from around the world and produce maps and time series plots. Training workshops are listed online and protocol eTraining is available as well.
Feel free to share this summary document with any teachers that may be interested in being part of GLOBE.
Upon completing the teacher account form below, you should receive an e-mail from globehelp@ucar.edu welcoming you to the community. Please contact globehelp@ucar.edu if you didn't receive a welcome e-mail or are waiting for your account approved e-mail.
 

Benefits for Teachers / Educators:
GLOBE connects students, teachers, scientists and other citizens from around the world to conduct real, hands-on science in their communities.
GLOBE includes a variety of grade level-appropriate, interdisciplinary activities and investigations aligned to national and state educational standards, which integrate easily with curriculum.
GLOBE's activities address scientific topics relating to the atmosphere, biosphere, hydrosphere, and pedosphere (soil), and vary in complexity, allowing them to fit into virtually any grade level curriculum.
GLOBE's elementary, or primary, science program provides an accessible platform for teaching hands-on science, inquiry, observation and data collection.
GLOBE's secondary program delves into practices of science including data analysis, critical thinking, collaboration and communication.
GLOBE provides a springboard into research projects such as science fair projects, afterschool activities, and honors projects. It's also an excellent tool for engaging students not previously interested in science.
GLOBE materials are available in a range of languages, and the program makes more languages available to all as the community provides translations.