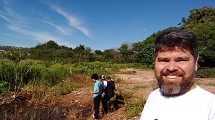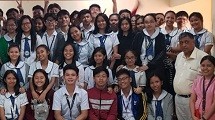 03/29/2019
GLOBE Asia and Pacific Orientation Seminar
The GLOBE Asia and Pacific Regional Coordination Office in collaboration with GLOBE Philippines organized a GLOBE Program School Orientation Seminar on January 31, 2019.
>>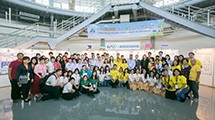 10/17/2018
2018 GLOBE Taiwan Science Festival
For three days in July (20-22) the GLOBE Taiwan Office hosted the 2018 GLOBE Taiwan Science Festival in Taichung, Taiwan. 76 teachers and students from Taiwan, Thailand and the Philippines participated in this event.
>>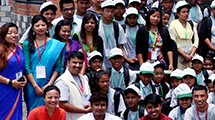 07/19/2017
National Child Club Conference in Nepal
During the conference the students learned how they can take part in practical science and how to view and analyze data collected from around the world.
>>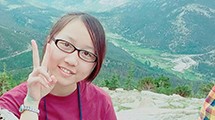 06/15/2017
Tzu-Ying Yang -- STEM Stories: GLOBE Taiwan
"We not only got to share what we learned and what we loved with participants from all over the world, but we also had the opportunity to listen to reports from many experts and other students. Everyone there showed great passion for GLOBE. This made me have even more enthusiasm for learning science and participating in science activities. GLOBE has inspired me a lot. I know now that I want to study Earth Science further."
>>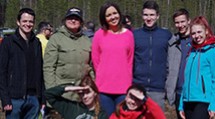 07/13/2016
GLOBE Estonia Celebrates Earth Day 2016
GLOBE Estonia is an avid participant in celebrating Earth Day each year. Most years they celebrate by watching the movie "An Inconvenient Truth," taking a nature hike and attending a reception at the U. S. Embassy. However, this year was special. This year they planted a forest of pine trees.
>>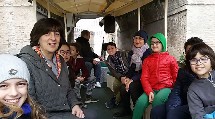 05/16/2016
World Water Day in Mantua, Italy
3.000 students, teachers and community members came together to perform science- and art- related activities in celebration of World Water Day on 22 March as part of the 16th annual "Rivers in Spring" festival.
>>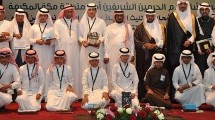 04/12/2016
GLOBE Saudi Arabia Cloud Competition
GLOBE Saudi Arabia recently held a cloud competition, inviting all GLOBE students in the country to increase their knowledge of clouds by observing them and submitting their best photos and videos.
>>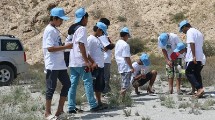 02/23/2016
GLOBE Oman Student Camp 2015
120 students, 50 teachers, and about 30 supervisors and staff members participated in a three-day event in March of 2015 at the GLOBE Oman Student Camp.
>>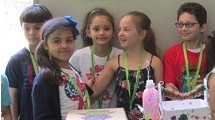 02/03/2016
Into the Woods with GLOBE New York Metro
On 12 June 2015, 900 students from twenty-eight elementary schools across New York presented projects on the environment at the "Into the Woods Science and Arts Symposium" hosted by Queens College.
>>