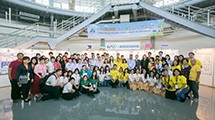 10/17/2018
2018 GLOBE Taiwan Science Festival
For three days in July (20-22) the GLOBE Taiwan Office hosted the 2018 GLOBE Taiwan Science Festival in Taichung, Taiwan. 76 teachers and students from Taiwan, Thailand and the Philippines participated in this event.
>>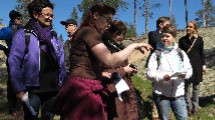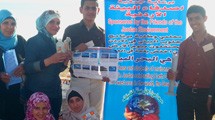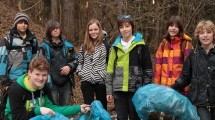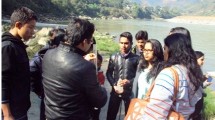 02/28/2015
UNESCO-GLOBE Learning Expedition in Nepal
Teachers, students and scientists from India, Nepal and Sri Lanka joined together in a collaborative learning experience, the UNESCO-GLOBE Learning Expedition.
>>
10/25/2013
Students Work to Improve Water Quality in Rijeka, Croatia
Three students from the Medical High School in Rijeka, Croatia took third place in the 2013 GLOBE Student Research Exhibition for their project "Water Quality and Revitalization Potential of the Mrtvi Kanal Channel" at the GLOBE Annual Meeting. Their research investigation concerned the channel of stagnant water running through the heart of Rijeka and close to their school. Their ultimate aim was to understand what could be done about it.
>>
03/30/2012
OPF Girls College in Pakistan Conducts Studies Built on GLOBE Curriculum
Students and their teachers at Overseas Pakistanis Foundation (OPF) Girls College conduct ongoing GLOBE activities in their Earth Science classes. The school is located in the urban center of Islamabad, and attending students range from four to 24 years in age. Islamabad is the 10th largest city in Pakistan, and currently houses over 1.7 million people.
>>